Happy President's Day everyone!  For anyone who doesn't know about the holiday President's Day started off as a day to honor America's first president, George Washington.
Today it is a day for Americans to look back and honor the men who have led our country over its 240 year history, although currently it is often associated with taking a day off from school and going out to take advantage of the many President's Day sales available.
So naturally in keeping with the patriotic theme of today let's talk about some old school patriotic comic book heroes.
Too easy, how about someone else.
Already talked about him.  You know what?  I'm feeling a bit cynical today, what with an erstwhile holiday being devalued by rampant consumerism and an excuse to try to sell you more cars and a new mattress, is there a hero we can talk about that didn't take his patriotism so seriously?
Okay, this could work.  Ladies and gentlemen….the Fighting American.
Origin and career
This is going to require a bit of context.  The Fighting American was created in 1954, near the tail end of the Golden Age.  World War 2 was over,
the Cold War was getting underway as the Soviet Union and America started acting like two married people who hated each other and were fighting to see who got ownership of the condo,
and the comic book business was undergoing a massive upheaval.  Between the decline in readership, the Senate hearings, and the new censorship rules, the industry was in trouble.
A lot of Golden Age heroes didn't survive and the ones that did changed to the point where once edgy and socially conscious heroes like Superman and Batman became safe and non threatening characters who were tasked with upholding the status quo.  Needless to say, a lot of the stories suffered.
One of the few characters to make it through the 50's relatively intact was Captain America, because what red blooded American parent wouldn't trust a man who uses the flag as a shield?
However, even Captain America wasn't safe from change in the 1950's.  See, while the 1950's are remembered as a pretty good time in American history (assuming you were white and middle class) there was this guy
That's Senator Joseph McCarthy and in the 1950's he took full advantage of the tension between the United States and the Soviet Union to launch a massive publicity stunt known as "The Red Scare".
The Red Scare was a smear campaign led by Senator McCarthy against political opponents which he branded as Communists or sympathizers to the Soviet Union.
It is not remembered fondly by most historians but that didn't stop America from going nuts with anti communist sentiment.
Needless to say, Captain America was the perfect superhero to take full advantage of this growing paranoia and in the 1950's Atlas Comics (Timely Comic's successor) had Captain America fighting Communists with just as much subtlety as he had fought the Nazis.
However, it turned out that while Atlas had relaunched Captain America as an enemy to Communists everywhere they had done so without the input or permission from the character's original creators: comic book legends Joe Simon and Jack Kirby.
Sadly, these types of stories were par for the course in the early days of the comic book industry.  So instead of complaining or taking it to court Simon and Kirby created a new patriotic superhero: The Fighting American.
His story goes like this.  Mild mannered and ordinary Nelson Flagg (no really) was serving as the writer for his brother Johnny Flagg, who was not only a war hero and star athlete but a popular television commentator and an outspoken anti-Communist.  Sadly, Johnny was killed by communist sympathizers and Nelson vowed revenge.  He volunteered for the U.S military's "Project: Fighting American" and had his mind and thoughts transferred into his brother's physically augmented corpse.
Ew.
He was also given a kid sidekick named Speedboy, an unnamed page who tried to help the Fighting American chase down one of the bad guys.
The comic was published by a company called Crestwood Publications, a publishing company noted for publishing the first romance comic and one of the first ongoing horror comic books.
However, while The Fighting American was all geared up to become one of the premier anti Communist American heroes of the 1950's things took a rather dramatic change.
It turned out that while anti Communist paranoia was a pretty big deal in the 1950's a lot of people quickly realized that Senator McCarthy was actually full of crap.
Simon and Kirby saw that the Red Scare was actually hurting a lot of people and became uncomfortable with the rantings of a man who was destroying lives and careers with little to no evidence to support his accusations.  So they decided to relax and have some fun with the Fighting American and by its second issue it had turned into a superhero parody.  To give you an idea of the comic's sense of humor, one of his first villains was a two headed Communist named "Doubleheader".
The Fighting American and Speedboy would continue for a seven issue run fighting such colorful enemies such as the bouncing bank robber Round Robin.
a villain named Invisible Irving  known as the Great Nothing (a play on the unfounded early Cold War paranoia perhaps?)
and my personal favorite: Rhode Island Red.
It should be noted that a Rhode Island Red just so happens to be the name of Rhode Island's state bird.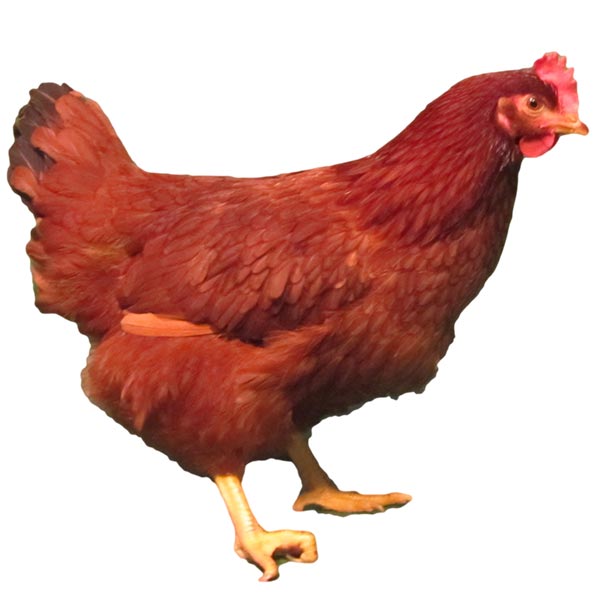 So what happened?
The Fighting American lasted for seven issues ending in 1955.  However, he got a re release in 1994 with a six issue mini series published by DC.
and there was a two issue miniseries published by Awesome Entertainment in 1997.
It should be noted that Awesome Entertainment was a company owned and operated by  Rob Liefeld

and the Fighting American mini series was marked by a massive legal mess involving Liefeld, Simon, and Kirby's estate which resulted in a horrific legal mess that we don't have the time to get into here.
The Fighting American was a hero whose existence seems like a joke.  He was created by two men who had been screwed out of their original work, he underwent a tremendous change in character and tone in only one issue, and he was the target of several reboots and re interpretations by some of the more notorious elements of the comic book industry in the 1990's.  Despite all that I like this guy.  In a way he is one of the most patriotic superheroes out there because not only did he fight Communists he shed light on just how ridiculous most of the early Cold War paranoia really was.