Boy, it's been waaay to long since I've done one of these.
For anyone who might not know, I run a blog series where I talk about cool crowdfunded comic books I like and try to help them out for free.  Unfortunately, silly things like work and sleep tend to get in the way so I don't get to do this as often as I like.
However, today I was feeling especially awake and I decided to browse the projects on Kickstarter and I found this!
The project is a science fiction comic book anthology with a really intriguing twist: it's a collection of sci fi stories without any military or imperialism themes, tones, or stories.
The project is headed by J.N Monk and needs to raise $30,000 to pay for artists, editing, printing, and shipping.
Kickstarter link:  https://www.kickstarter.com/projects/1638576966/enough-space-for-everyone-else-an-anthology?ref=home_featured
Why I like it
I'll be honest, when I first read the project description I was a tad confused.
You see, I am a guy who likes comic books and science fiction.  This means that, for most of my life, this is the kind of sci fi I've been raised on:
As you can see it's big, brash, loud, and awesome, but "Enough Space for Everyone" is trying to do science fiction without all the guns, fighting, and violence and that intrigues me.
For me, and I would assume almost everyone else who likes science fiction, the genre is at its best when it creates timeless stories that speak to some particular part of the human condition
By setting stories in the distant future authors allow their stories to become timeless.  After all, we won't have to worry about a sci fi story being dated because we'll be long dead by the year 10191
and the wondrous technology that sci fi is known for allows its creator to physically show the reader everything from the meaning of humanity,
To the dangers of our hubris.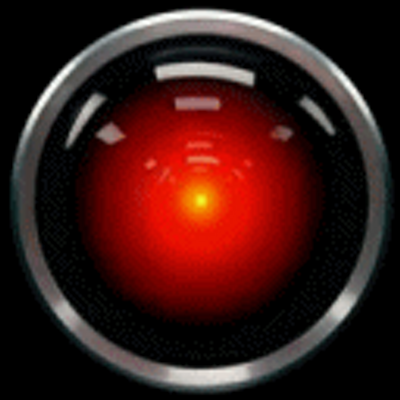 The reason why I think conflict is so prevalent in science fiction is because it makes a story easy to understand.
War and violence are one of the few constants in human history and it is something that everyone understands at some level.
Sci fi often uses conflict to set up two opposing sides and use each side to explain the point he/she is trying to make.  One side is good, the other is bad, here's why, and this is what happens when one side wins.
But if science fiction is a way to explore the human condition, why do we have to always limit ourselves to conflict?  Aren't there other emotions and ideas that humans have been coping with for thousands of years?  Why can't science fiction tell those kinds of stories?
The creators of "Enough Space for Everyone" want to write sci fi stories like that and claim that "there is enough space for friendship, for art competitions, for understanding, for magical nights at the theater, for creativity, for vacations, for new beginnings."
I like this project because I have spent a LOT of time with violent military sci fi and I want to see what stories from other perspectives look like.
Why you should donate
Another interesting thing about science fiction is that a lot of its art tends to rely on a very specific, very detail oriented, very realistic style.
But "Enough Space for Everyone Else" takes a very different approach, preferring to promote artwork that is much less realistic and almost childlike.
I'm not advocating one style of art over another, I'm simply saying that this comic anthology is different from what a lot of people normally associate with science fiction and that's a good thing.
Which brings me to the biggest reason why I think more people should support this project: it's different from so many other stories out there.
Whether you like it or not, the past forty years of science fiction has been dominated by two pop culture behemoths,
Almost every work of mainstream science fiction has tried to emulate these two franchises in theme, tone, and visual aesthetic from the idea of a giant galactic war that threatens to tear entire galaxies apart,
to re purposed colonization and exploration stories that used to be about the Wild West but now take place in outer space.
Personally, I think it's time that science fiction tries to break away from these two narratives and tries something new.  It's time for a change and "Enough Space for Everyone Else" is a great start.
So if you're interested in promoting and encouraging science fiction that seeks to bring a new diversity of ideas and stories back to a genre that we all know and love, consider donating to this campaign.
Kickstarter link: https://www.kickstarter.com/projects/1638576966/enough-space-for-everyone-else-an-anthology?ref=home_featured