So I'm really excited for the new Dr. Strange movie coming out in November.
What's even better is that, thanks to this movie, Marvel decided to give Dr. Strange his own modern comic book series in order to increase awareness and interest in the character.
I really like this series, mostly because it's written by one of my favorite comic book writers: Jason Aaron.
If you've never heard of him I HIGHLY recommend Southern Bastards and Scalped.  They are fantastic comic books that elevate the comic book medium to an entirely different level.
The reason why I bring this up is because in Mr. Aaron's Dr. Strange run there is a character named Monako.
Without going into too much detail (I don't want to spoil anything, you should really be going out and buying the comic) Monako is a grizzled old veteran magician who takes no crap from anyone and is one of the most powerful magicians in the Marvel Universe.
Also, he was originally created in 1940 so we're going to talk about him today.
Origin and career:
Monako first appeared in Daring Mystery Comics #1 in January of 1940.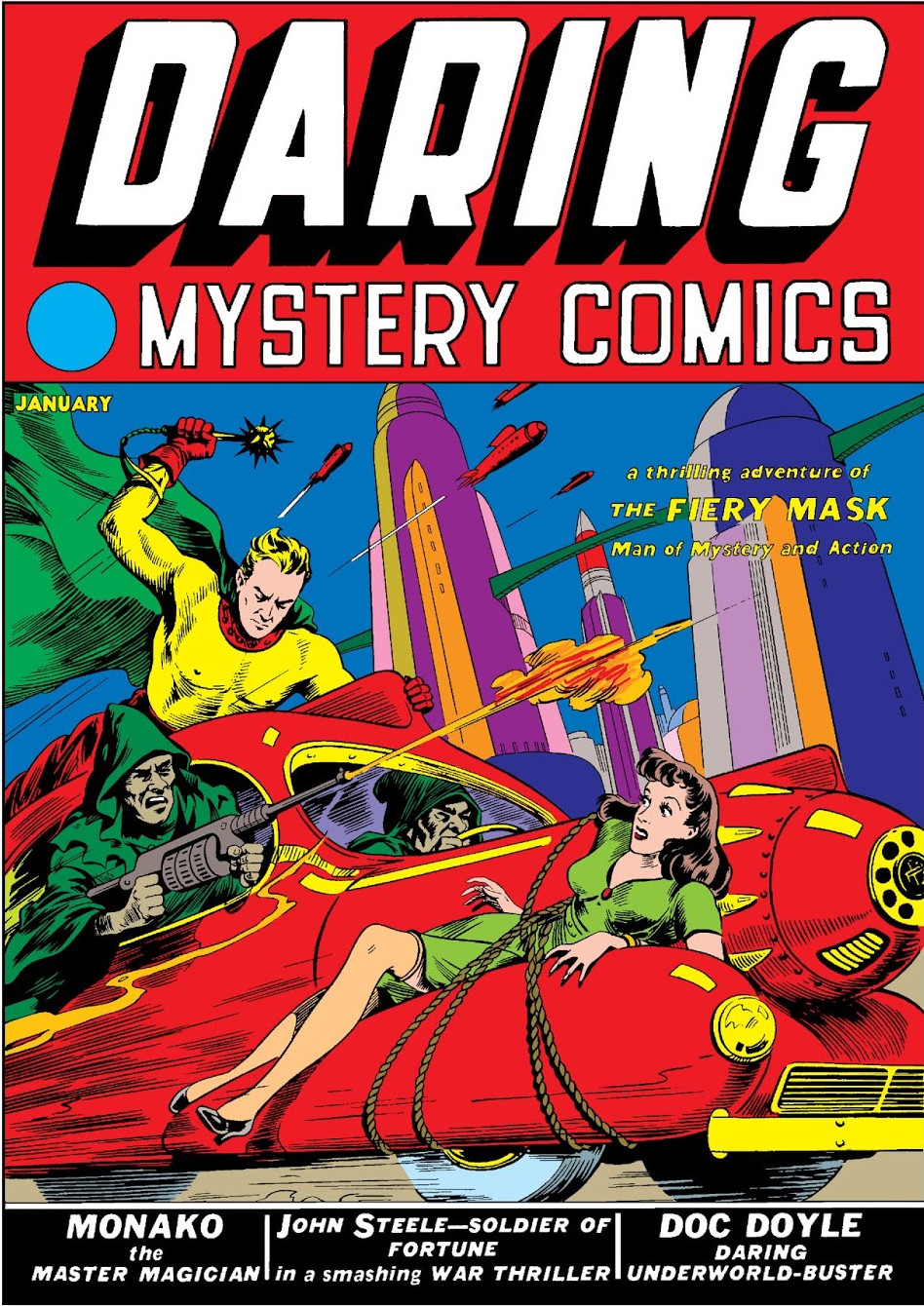 He was written and created by writer Larry Antonette.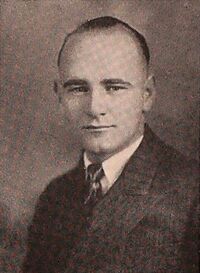 In Monako's first appearance he rescues a childhood friend, Josie Nottington, from being run over by a car.
Monako sees that the car was being driven by his mortal enemy Mr. Muro,
It turns out that Mr. Muro is after Josie's brother Al Nottington because he as developed a secret formula for an explosive that Mr. Muro wants.  However, it turns out that Al has memorized the formula and destroyed all his notes, prompting Muro to kidnap Al and attempted to torture him into revealing the formula.
Monako manages to follow Mr. Muro using his magic (he uses an astral form, kind of similar to what Dr. Strange uses) and Monako manages to put up a good fight.
but unfortunately he is captured and tied up beside Al.  Muro intends to torture them with a swinging ax blade.
Here's where it gets fun.  Monako manages to escape by talking to the ax blade and convincing it to let them go, and the ax listens.
Monako manages to escape by shrinking himself down to the size of an ant and crawling through a key hole.
He proceeds to save Josie from a bomb,
and they all manage to escape and save the day.  Sadly, Muro has escaped as well and would return for another round.
Muro and Monako would meet three issues later in Daring Mystery Comics #4 when Muro attempted to take over secret military fortifications that were supposed to guard the Panama Canal (not a bad plan actually) and Monako was able to stop him.
You'll notice that Monako has a fez now, which is awesome.
Despite the fact that Muro managed to escape the two would never meet again.  Monako would have two more appearances, one where he thwarted a gang of jewel thieves, and another where he helped a man rescue his sister from a gang of thugs.
His last story featured the first and only appearance of Pere Kauraka, Monako's super strong and super durable assistant.
It should be noted that while the artwork is somewhat lacking (not necessarily the artist fault since it's fair to assume they were pressured to cut corners due to tight deadlines) Monako's stories feature the magician using his powers in very interesting and creative ways.  He could project his form on the astral plane, he could talk to and influence inanimate objects, he could use magic to punch people, and in possibly the greatest use of magic ever…in his final adventure he turned a pit of snakes into puppies (god I wish I could find a picture of that).
So what happened?
Monako disappeared.  I wish there was more to his story but it's probably because he just wasn't popular enough to warrant future stories.  His last appearance was in September of 1940 so he never got to kick some Nazi butt during the war.
Also, he didn't have any sort of revival in the post war comic book scene (although someone like that would have been perfect for the boom in horror comics that were popular after World War 2) and he would remain unused until recently where he was re introduced in Jason Aaron's Dr. Strange.
Monako was an interesting hero.  Despite his short story run the man was one of the first Timely heroes to utilize magic in some of the most interesting and creative ways imaginable.  He was an interesting hero and one of the most interesting characters to come out of the Golden Age.