Happy Columbus Day everyone!
For our international readers, Columbus Day is a day for Americans to celebrate the first European to discover the continent of North America and helped kickstart a new age of European expansion into the New World that laid the foundation for modern day America.
However, the truth is a bit more complicated.  Columbus wasn't the first European to discover North America, that honor belongs to the Leif Erickson and the Vikings.
Also, Columbus has a REALLY unsavory reputation among the Native American population as a thief, criminal, and as the man who did a lot of terrible things to the native population.
We would like to avoid talking about Christopher Columbus on this blog so instead we're going to talk about a comic book starring a Native American.
Now the history of Native Americans in popular culture runs the gamut from well meaning and respectful to outright offensive but the fact of the matter is that Westerns were really popular in the 1950's and comic books were nothing if not blatant trend followers.
Today we're going to talk about one of the more well known Native American characters in comic books.  Not only was he treated with a surprising amount of respect and dignity, he was one of the greatest examples of the glorious insanity that was so prevalent in the early days of comic books.  Ladies and gentlemen: Turok, Son of Stone.
Origin and Career
Turok was first published by a company called Dell Comics, which got its start publishing pulp magazines in the 1920's and moved into comics when they became popular.  They have a long and complicated history that we're not going to talk about here but long story short, they were best known for publishing non superhero comics and at one point in time they were the most successful comic book company in the world.
They made their money turning the old pulp characters into comic books and were most successful with licensed properties like Disney characters and popular tv shows.
Dell also published an anthology series called Four Color Comics and in December of 1954 they published the first appearance of Turok.
The credits for who created Turok are a bit shady but it is widely believed that he was first drawn by comic book artist Rex Mason (not shown here because I can't find his picture) and early issues were written by writers Gaylord Dubois, who was well known for his work on The Lone Ranger, 
and Paul S. Newman, who holds the world record as the most prolific comic book writer with over 4,000 published stories to his name of the course of his fifty year career.
Sadly, I can't go into any great detail about the adventures of Turok here because unlike most of the characters we talk about on this blog he's still under copyright and his comics aren't available for free (we'll get to that later) but what I can say is that he was a Native American who fought dinosaurs and was therefore awesome.
Under the Dell Comics label Turok and his younger brother Andar found themselves stranded in a place known as "The Lost Valley", a mysterious place in the wild west of New Mexico.
The Lost Valley was a strange and savage place, a place that time and reason forgot.  There were cavemen, dinosaurs, monsters, and a whole host of other ancient wonders that should have been extinct a long time ago.
It was up to Turok and Andar to survive, thrive, and try to escape the hidden valley and their adventures were so popular that they kept going from the 1950's all the way to the 1980's as one of Dell Comic's most successful and long lived characters.
So what happened?
Turok's adventures were popular.  His journey as an actual comic book title was long, confusing, and in many ways even more interesting than then the character himself.  So this is going to be one of the longest and detailed "what happened?" segments this blog has ever seen.
If you look at the top left corner of each of the old Turok covers I've published you'll notice that the company publishing him changes between three logos:
Western,
Dell,
and Gold Key.
See, Western Publishing was a separate comic book publisher and was the studio who created Turok.  However, Western had a deal with the much larger and more successful Dell Comics where they would develop and create series that would be licensed and published by Dell Comics.
This deal would continue from 1956 to 1962 with and published over 27 issues of Turok.  However, in 1962 Western decided to leave Dell Comics and published comic books on their own.  Western went on to create their own publishing imprint, Gold Key comics
Sadly, both Dell and Gold Key suffered during the 1970's due to decreased demand for comic books.  Dell ceased operations in 1973 and Gold Key ceased operations in 1982.  While Western did publish a few more Turok titles under another imprint called Whitman Publishing, it was no longer interested in comic books because they were making more money with toys, tv shows, and their Golden Books series.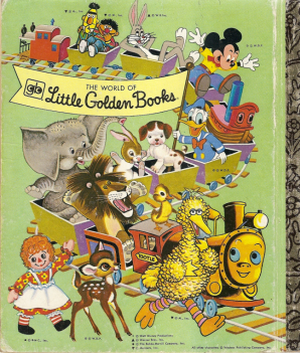 Western lasted the longest, but they declared bankruptcy and in 1997 they were absorbed into Golden Books Family Entertainment.
Golden Books didn't last long and the early 2000's they were bought by Classic Media,
which was then bought by Dreamworks Animation,
which was then bought by NBC Universal in April 2016.
With all this going on you would think that Turok would have disappeared.
NOPE!
In 1992 a small startup company called Valiant Comics picked up three original Gold Key characters to use in their fledgling comic book universe.
Those characters were Magnus, Robot Fighter,
Doctor Solar,
and Turok.
These titles, along with original Valiant works such as X-O Manowar, Harbinger, and Rai were incredibly successful.
However, Valiant fell victim to some unfortunate corporate problems that are far too complicated to get into here.  Long story short, Valiant was sold in 1994 to a company called Akklaim Entertainment, who was a video game publisher.
Akklaim wanted to turn Valiant characters into video games and in 1997 they launched Turok: Dinosaur Hunter.
The game was a hit and spawned a franchise of five more games.
Akklaim would go out of business after some terrible business decisions and Valiant would abandon Turok when it made a roaring comeback in 2005.
Today Turok is no longer a comic book or video game mainstay.  Dark Horse published four new issues of Turok in 2010,
and Dynamite published twelve new Turok stories in 2013.
While Turok is no longer a comic book mainstay he is an important part of comic book history.  He had an incredibly long shelf life as a character, his stories of fighting dinosaurs were epic and awesome, and he played an important role as a publishing mainstay in some of the most important comic book publishers of the past fifty years.
Not bad for one of the greatest Native American comic book characters.