So last week was a success, what other heroes from Gold Key Comics that made their way to other publishers after the company folded can we talk about?
Oh…that works.
Origin and career
The hero shown above is Doctor Solar: Man of the Atom.  He has the honor of being the first original character created under Gold Key Comics after their parent company split from Dell Publishing in 1962.  He first appeared in his own #1 issue in the summer of 1962.
He was created by writer Paul Newman and editor Matt Murphy.  While I can't find any pictures of Matt Murphy I've talked about Paul Newman last week.
The man has the honor of being the most prolific comic book writer in history after publishing over 4,000 comic books over the course of his career and if I ever decide to talk about Silver Age comic books I'm pretty sure his name will definitely be coming up more.
Art responsibilities fell to artist Bob Fujitani.
Who was a well established comic book artist who had done work on titles such as Flash Gordon, Prince Valiant, and even worked on Black Condor for Quality Comics.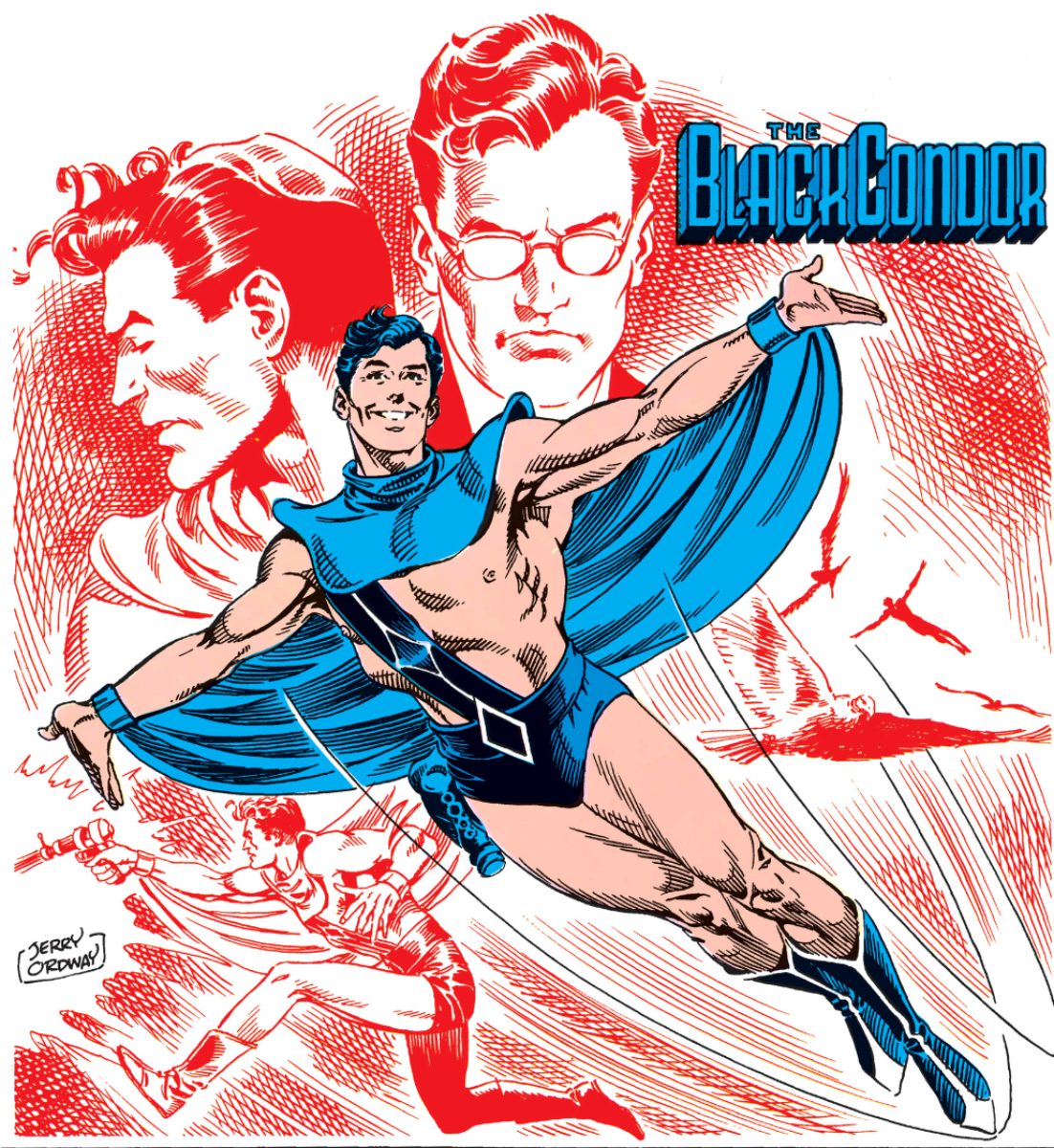 We've talked about him on this blog before.
Doctor Solar was definitely a hero for the times.  In the 1960's the Cold War was in full swing and we came terrifyingly close to ending the world as we knew it in 1962 with the Cuban Missile Crisis.
Solar's origin was a harsh reminder of the dangerous new times we lived in.  He gained his powers after stopping a catastrophic nuclear meltdown that killed his co worker.
Despite the fact that the radiation killed Dr. Bently, Solar remained unharmed with the exception of his skin turning green.
A fun fact: Doctor Solar didn't get his costume until issue #5, when his title switched artists and he was drawn by Frank Bolle.
The uniform was designed by the Doctor himself,
and actually looked pretty good.
As for bad guys to fight, Doctor Solar didn't bother himself with petty bank robbers and villains of the week.  His principal nemesis was a man named Tanek Nuro, a shadowy power broker who never showed his face.
The man looks like a cross between Kingpin and Lex Luthor and was one of those villains who never directly interfered with the hero, he just manipulated and created threats for the hero to face.
It's a good thing that Nuro didn't engage Solar directly because Solar was a hero who could have probably gone toe to toe with Superman at his most powerful if he really wanted to.  The man's power set was pretty wide ranging.  From super senses
to energy blasts,
to size manipulation,
and the ability to manipulate the environment around him in whatever way he saw fit.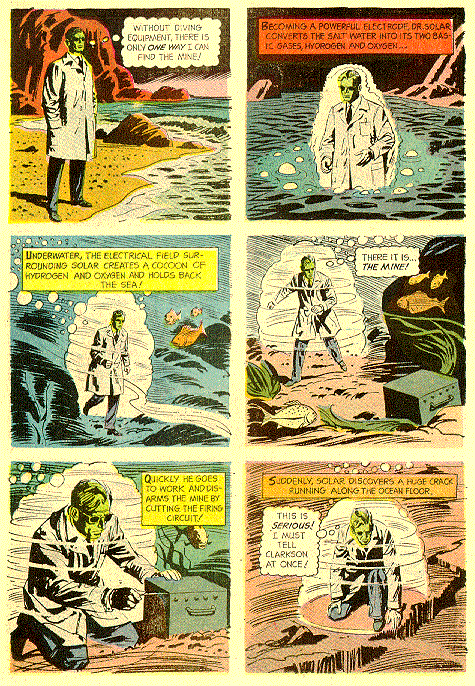 The man was basically a god, and with this incredible power came the standard problems of what to do with a man who could vaporize you without batting an eyelash.
Since his body was now a giant nuclear battery he no longer needed food, sleep, or air.  However, like any battery he had to recharge himself and if he used up too much of his power he would die.
So what happened?
Solar reached his peak popularity in 1965 but then the 1970's happened and Gold Key went out of business.
Solar would have a brief revival in the 1980's under Gold Key's successor company, Whitman Comics,
but he only lasted four issues before the series was cancelled.
Solar took a hiatus in the 1980's when Whitman went out of business.  He was later revived when Valiant Comics licensed the character and decided to use him in their budding superhero lineup.
He kept his costume but his origin was tweaked a bit.
The new Doctor Solar's name was Phil Seleski.  He was a physicist working on an experimental fusion generator that went critical.  Seleski shut down the reactor but was exposed to a lethal dose of radiation that should have killed him but gave him superpowers instead.
The new Doctor Solar, who just went by the name "Solar" in the Valiant Universe, actually played an important part in the larger story.  After gaining his powers he attempted to use them for good by attempting to destroy the world's nuclear weapons.
The world's governments were not partial to Solar's actions and branded him a criminal.  During their attempt to stop him, Solar lost control of his powers and sucked Earth into a black hole.
Solar then travels back in time and splits into two personalities: Phil Seleski, who remembered everything that happened to Earth when it was destroyed, and Doctor Solar who was a representation of Peter's childhood hero and believed that Phil was a dangerous criminal.
They meet, they fight, things get weird and very meta.
Eventually everything gets resolved and it is revealed that Seleski didn't travel back in time, he simply recreated his ideal Earth after it was sucked into the black hole.
It was also revealed that Doctor Solar could split his personalities even further into various forms such as the Destroyer.
This new Earth would establish the foundation for the Valiant Universe and the new Doctor Solar would play a crucial role.  From fighting evil aliens to defeating a super powered being named Mothergod who just so happened to be a former co worker of his,
Doctor Solar was an important part of the Valiant Universe.
In the comics he blew himself up in the year 4000 A.D to prevent an alien invasion of Earth.
Solar would live on when Acclaim bought Valiant.  This time the hero's identity was twin brother and sister Frank and Helena who were given their powers after Peter left them with a portion of his own strength.
Acclaim Comics would go out of business but in 2004 Solar was picked up by Dark Horse Comics.
Dark Horse published reprints of Solar's original adventures until 2008 when they started releasing an original series that lasted eight issues.
In 2013 he was picked up by Dynamite Entertainment and had a twelve issue run from 2014 until February of 2015.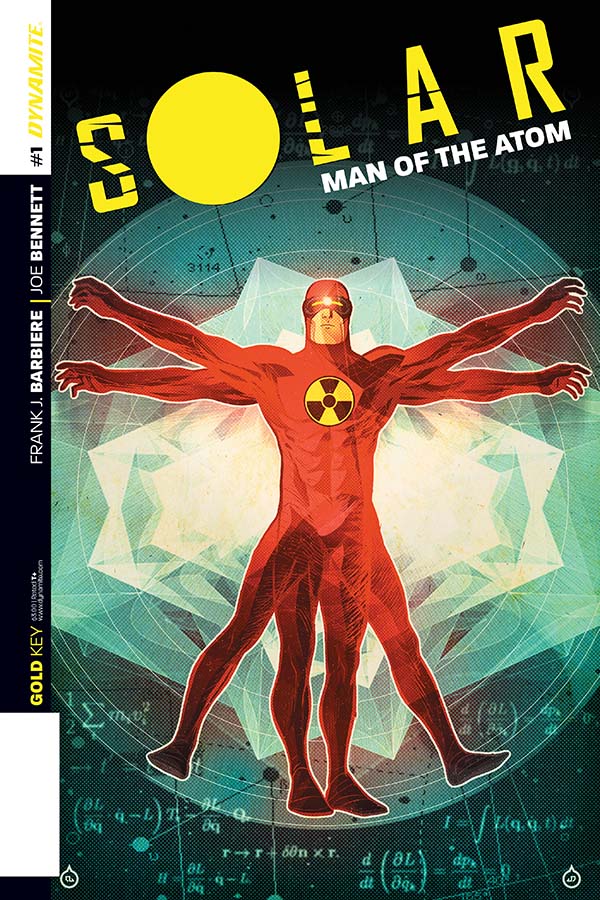 Doctor Solar is, and remains, a pretty popular comic book character.  Like Turok, he was a product of comic book culture during the 1960's and while he may not be as well recognized as some of his older superhero rivals such as Superman or Batman, I like to think he holds a special place in the hearts of dedicated comic book fans everywhere.
Speaking of legacies, did you know that Doctor Solar was a major inspiration for Radioactive Man, the superhero spoof that is a mainstay on the popular tv show The Simpsons?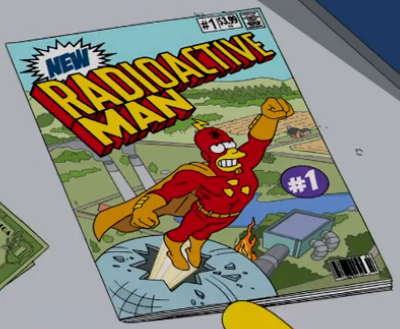 As legacies go…that's not half bad.