You know who doesn't get nearly enough respect in the comic book world?  Superheroes who live and work in the water.
I mean really, we live on a planet that has water covering over 70% of our surface and so many people like to treat genuine and well established heroes like Aquaman and Namor as jokes.
With that being said, there has been a lot done over the past decade to rectify this.  Aquaman has been getting a lot of attention from the DC higher ups,
and despite everything I've been saying, Namor has actually been an integral part of the Marvel stories since the beginning as comic's first anti hero.
my point is, that there has been a lot of work and effort put in to making characters like these fun and badass and that deserves a lot of respect.
So let's take the idea that water based heroes can be taken seriously and throw it out the window by taking a look at…the Fin.
Origin and career
The Fin made his first appearance in Daring Mystery Comics #7 in April of 1941.
He was created by Massachusetts native and comic book legend Bill Everett.
The man has a reputation as one of the greats, especially when you consider that his resume includes the creation of Daredevil,
and Namor the Submariner.
I guess the guy really liked the ocean.
Back to the Fin,
the man's real identity was Peter Noble, a United States naval cadet who found himself in the unfortunate position of being on a sinking submarine,
Peter manages to escape and eventually discovers an underwater cave where he manages to find air, edible plants, and a strange race of creatures calling themselves Neptunians.
Peter fights their ruler, a creature named Ikor, in single combat and realizes that he can breathe underwater because of reasons.
He also becomes their king after killing Ikor with his gun (that somehow manages to work after being underwater for a long time) and the Neptunians begin to worship him as a reincarnation of one of their noble ancestors named "The Fin".
Peter then asserts his dominance by proclaiming that he is now their king and intends to rule with an iron fist…or just for as long as it takes for him to find a way back home.
The story ends with Peter returning to the sub and fashioning a "slick costume" in order to go off and have an adventure.
Somewhere, a shark is laughing his tail off.
The Fin would have one final Golden Age adventure in the following issue of Daring Mystery Comics where he fought a U-Boat captain calling himself the Barracuda.
Special mention needs to be given to just how evil the Barracuda is.  He's got he mustache. the monocle, and has no problem killing women and children.  
Seriously, the Red Skull would be looking at this and go "damn, that's a bit much".
Naturally the Fin swoops (swims?) in and saves the day by giving the villain the beating of his life.
He then calls in the Navy and the story ends with the day saved and the villains brought to justice.
So what happened?
The Fin would never have another Golden Age adventure, but not for the reasons you might think.
Normally a lot of these types of characters were cancelled after World War 2 ended due to lack of reader interest, but the Fin was left in the dust BECAUSE of the war.
See, thanks to the fight against the Axis powers, the United States launched a massive campaign to collect material for the war effort.  This meant things like saving metal and paper were given a lot of attention.
The U.S also implemented a strict rationing system for everything you could imagine from gas to sugar and, most importantly for the comic book industry, paper.
So thanks to rationing and mailing costs Timely Comics had to put a damper on Daring Mystery Comics.  While they did start back up again in 1944 the damage was done and the Fin was no more.
However, like many of his fellow patriots in spandex the Fin would find new life in the later years.
His first post war appearance was in Avengers #97 in 1972 where a likeness of his character, along with a few other Golden Age greats, helped defend Earth during the Kree-Skrull war.
That was his only appearance for a long time until 2004 where the Fin would become a much more fleshed out and meaningful character in the  All New Invaders series and the unfinished All Winners Squad: Band of Heroes mini series.
He was an ally of the main characters and part of a military team called "The Crazy Sues", a special group of enhanced humans gathered by the Allies to defeat the Nazis.
He was not the talkative type.
Besides his team he also decided to get married to a human/Atlantean hybrid named Nia Noble and assumed his place as the king of Neptunia.
Despite his background status and small time appearances, the Fin was given a validation of sorts when he appeared in the Marvel Handbook in 2004.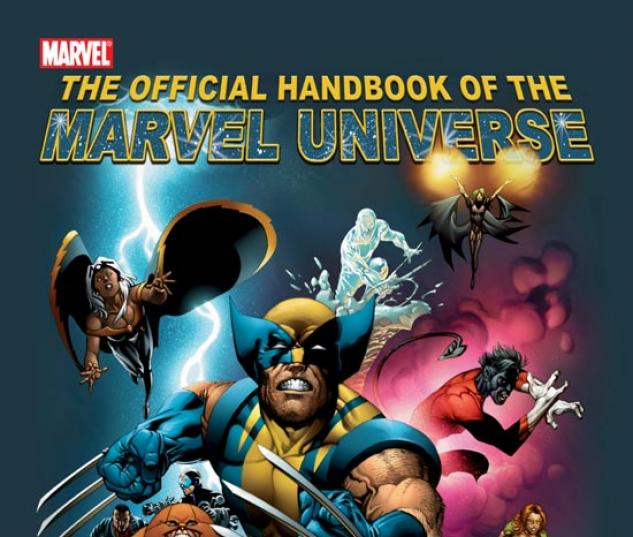 I'll be honest, when I was first doing research into the Fin at the start of the article I was a bit skeptic and only wanted to write about him as a joke.  At first glance, I don't think it's too hard to see why.
Looking at him now, with the benefit of research and hindsight, I see him as more of a tragic hero.  Sure he was goofy and had a weird costume, but he was created by a great of the industry and went on to have a fair amount of time in the spotlight.
It's safe to say that he deserves a place in the pantheon of water themed superheroes.