I said this year would be a bit different for this blog series by focusing on some of the more creative villains of the Golden Age of Comics and I intend to keep that promise.
The problem with Golden Age villains is that many of them were never meant to have any serious staying power.  Sure, you've got classics such as the Joker,
and the Red Skull,
but even these guys were simply reduced to being cackling mad men who were given the simple job of being evil for the sake of being evil and crumpling like wet cardboard once the hero started punching things.
It's important to remember that during this time comics were built around the heroes and it was simply accepted that the hero always had to win.  I'm not trying to mock the hard working and underpaid writers and artists who created these guys, it's just that the comic book scene of the 1940's and 1950's was a bit different than it was today.
Couple that with the fact that a lot of superheroes at the time weren't above killing the bad guys,
and it's pretty easy to see why creators didn't really focus on making great bad guys.
So here's a blog post about an old foe of the Whizzer, Doctor Nitro.
Origin and Career
The evil doctor made his first appearance in U.S.A Comics #16 in 1945.
He was so obscure and one note that this is the only photo I have been able to find of him.
If I could describe the Doctor's motivations in one word it would be generic.  He didn't have an interesting or compelling backstory, he didn't have some sort of special mutant ability, and he wasn't particularly memorable or crazy.
While his motivations may have been generic, his methods certainly weren't.  The Doctor was an explosives expert (with a name like Nitro that really isn't surprising) who developed a special explosive that could only be detonated by being exposed to a certain type of ray.
Nitro manages to smuggle this explosive into his prison cell by pretending that it's hand lotion and manages to escape after detonating a bomb that kills two guards.
After escaping and rejoining his gang, Doctor Nitro planned on becoming rich by blackmailing the wealthy and elite into paying him or he would kill them with the explosive.
The Whizzer witnesses one of Nitro's henchmen kill a man named Standards and manages to trace the killing back to the Doctor.  While Nitro does manage to douse the Whizzer with his special explosive formula the hero is just too fast for him and manages to round up the evil Doctor and his gang in order to save the day.
Doctor Nitro was last seen in police custody, his current fate is unknown.
How can he be remade/reworked?
The Doctor was only given one appearance in 1945, he didn't have a career after that.
So instead we're going to try and remake/rework him for a modern audience and see if he could be a good fit for modern day readers.
Honestly, I think this guy could work, mostly because during my research Doctor Nitro reminded me of this guy.
That man's name is Howard Payne.  He was played by Dennis Hopper as the villain of the hit 1994 movie Speed.
Howard is a retired bomb squad officer from the Atlanta police force who took a group of hostages on board an L.A bus and demanded a ransom of 3.7 million dollars or he would blow up the bus and all the people in it.
Besides sharing similar motives with Howard Payne, Doctor Nitro shares a similar love for explosives and creative ways of blowing things up.
What's even better is that in the world of comics, Doctor Nitro can still fit in quite well.
Personally, I wouldn't change the character and motivations at all.  He's an incredibly talented bomb maker who has a knack for creating explosives that are undetectable and can be utilized in interesting and unorthodox ways.
Granted, there are a couple of comic book characters that utilize new and interesting technology,
and there are even plenty of super villains that use the power of explosives as their main weapon,
but I think the best place to put Doctor Nitro would be as a smart, capable, and behind the scenes antagonist to S.H.I.E.L.D.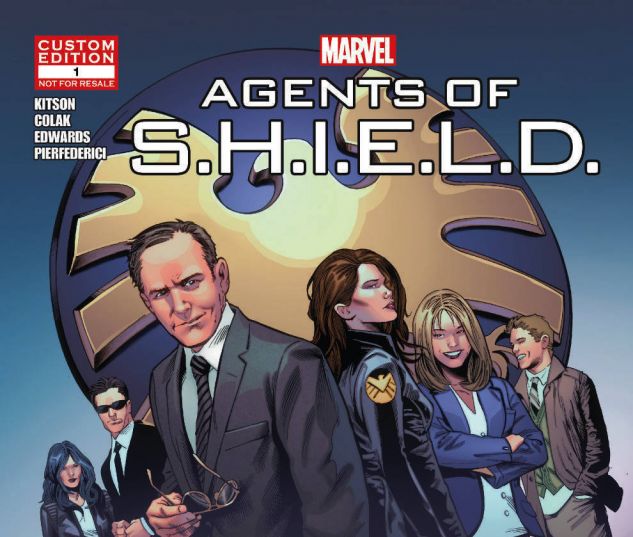 If I was writing him, the new Doctor Nitro would be half mad scientist, half bomb maker, and only interested in selling his services and products to the highest bidder.  Perhaps he could have had a previous job as a scientist for S.H.I.E.L.D but decided that they didn't pay him nearly enough and decided to go freelance.
As for the villain's tools, I think that he could not only be fun, but also pretty socially relevant.
It's no small secret that improvised explosive devices (IED's) are a favorite and well known tool for terrorists in and around places like the Middle East, but with the new Doctor Nitro and his explosive expertise there is a whole new world of bizarre and interesting ways to challenge our heroes.
For example, if Nitro's explosive can be disguised as hand lotion, what's stopping him from creating an edible explosive?  If the charge doesn't need a detonator to blow up maybe Nitro's intended target could be killed off after eating a meal laced with explosives and detonated when exposed to a certain type of radiation?  How would S.H.I.E.L.D manage to stop a bomb maker who leaves no trace and doesn't work with conventional materials?
There are plenty of interesting things that could be done with Doctor Nitro, it would be an absolute shame to waste him.
Hey, thanks for reading!  Just a quick heads up, we also publish a web comic called "The Secret Lives of Villains" ever Tuesday and Thursday and we have our first printed volume available for sale on Amazon!  If you would like to support this blog, and read some pretty awesome comics, please feel free to pick up a copy here.