Today we continue our feeble contribution to the marketing campaign of the new Wonder Woman movie by talking about one of the villains of the movie: Doctor Poison.
Now, it's widely accepted that the Ancient Greek god of war, Ares, is going to make an appearance as well and will probably be the actual main villain of the movie,
(and before you go complaining about spoilers, understand that he's credited in the movie's Wikipedia page so it isn't exactly a secret) and this makes sense.  After all, Ares is probably Wonder Woman's greatest and most powerful foe from a comic viewpoint and a moral viewpoint (we'll cover that later) but today I want to talk about Doctor Poison.
Why?  Because it's my blog and because her Golden Age comic debut was a bit…well…
terrifying.
Origin and Career
Dr. Poison made her first appearance in Sensation Comics #2 in February of 1942.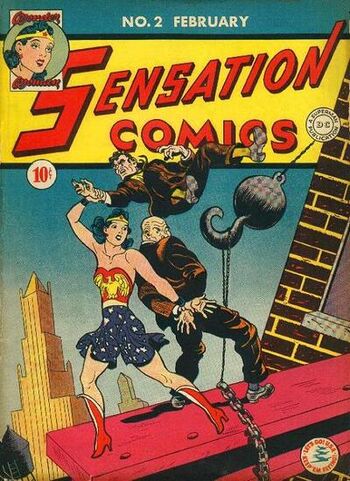 This was one of the earliest issues of Wonder Woman which makes Dr. Poison one of her first true villains.
Fun fact: this was also the first appearance of Etta Candy, a long standing Wonder Woman side kick of the Golden Age and character in the new movie.
Dr. Poison was created by Wonder Woman's creator: William Moulton Marston,
and artist Harry G. Peter.
Marston in particular has a very interesting backstory, but we'll get to that later.
In her first appearance, Dr. Poison's role was very straight forward.  She was working for the Nazis and was tasked with disrupting the Allied war effort through her knowledge of poisons and toxins.
Since this is a superhero story, which practically requires the villain to kidnap someone, she manages to hold off Wonder Woman by kidnapping her "friend" Steve Trevor.
Her plan was to dose Allied soldiers with a chemical she called "Reverso", a chemical compound which messed with people's minds and forced them to do the opposite of what they were ordered to do.
It's a very comic book style plot but who knows?  Maybe it could have worked.
By now I'm sure you're noticing something peculiar.  I've been calling Dr. Poison "she" and "her" while all the pictures suggest that it's a man under those robes.  Well, after Wonder Woman foils her plot (because of course) it is revealed that "he" is actually a woman named Princess Maru.
She did manage to escape (because again, of course) and she would make two more appearances in the 1940's.  First in 1943 where she tried (and failed) to help the Japanese by developing a gas that would clog up the engines of the Allied planes.
Her final Golden Age appearance was in 1948.  After the war was over Wonder Woman imprisoned a whole bunch of her villains on an Amazonian prison called "Transformation Island".  In Marston's last book, he had several of the bad guys escape and form a group known as Villainy Inc.
So what happened?
Doctor Poison was the polar opposite of Wonder Woman in every way.  While Wonder Woman sought to bring justice to man's world, Doctor Poison sought to bring tyranny.
While Wonder Woman embraced her feminine side and challenged the men around her to accept her as a woman, Doctor Poison actively suppressed it and attempted to use her disguise to convince the men around her she was worth keeping.
While Wonder Woman believed in honorable combat, Doctor Poison believed in using cheap and underhanded tricks to win the day.
Basically what I'm trying to say is that the two should have gone one to become long standing rivals.  Sort of like Lex Luthor and Superman or Batman and the Joker.
Sadly, this was not the case.
The well known backlash against comics in the 1950's hit Wonder Woman hard, especially given her…well let's just say some of her early stuff wasn't really for kids.
Like I said, we'll get to that.
Dr. Poison wouldn't make another appearance until December 1999 in Wonder Woman #151.  The new villain was actually the granddaughter of the original Dr. Poison and…
yeah…yeah that's terrifying.
In an interesting twist, she revealed that her grandmother had actually been killed when she was doused with Reverso and discovered that the drug made her younger and younger until she was just a baby.
The new and revived Dr. Poison also joined the new and revived Villainy Inc.
'before moving on and joining another group, the Secret Society of Super Villains.
While this might have worked out DC Comics had other plans.
When the company launched a massive reboot of their comic universe known as "The New 52".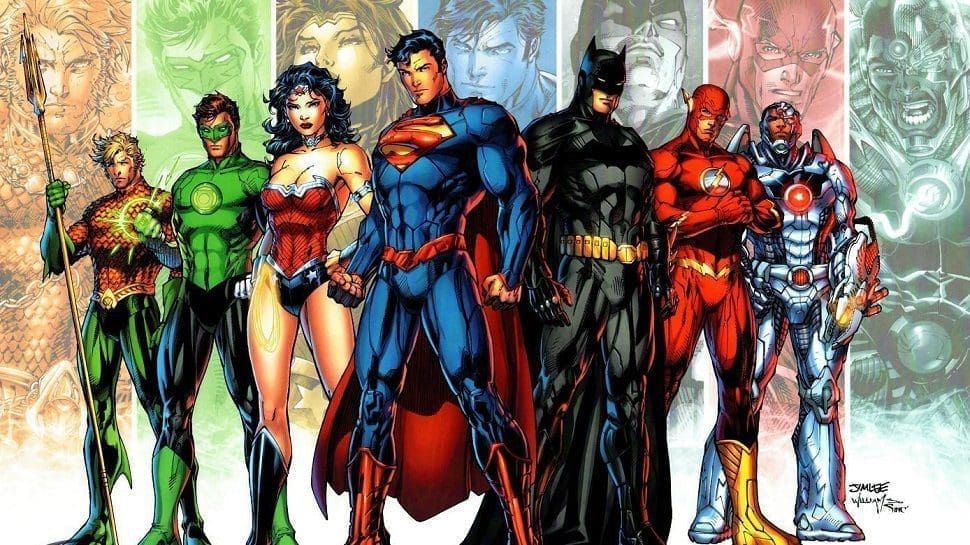 Dr. Poison was brought along.
She lost the costume and the Japanese heritage and became a Russian biological and chemical weapons expert with a grudge against the United States.
If you ask me this was a poor move.  She went from intimidating and creepy bad guy to stereotypical comic book scientist with a grudge and that seems like just a waste.
Thankfully, DC seemed to get the idea that the entire New 52 universe was a bad idea and rebooted their universe again with an event called "Rebirth".
Once again, Dr. Poison was brought along for the ride.
This time the writers brought back the Asian heritage and her original name, only this time she was a soldier in charge of an organization called Poison and went around infecting people with a rage inducing bio weapon known as "The Maru Virus".
Sure, it's a step in the right direction, but someday comic book creators are going to have to come face to face with the fact that sometimes readers actually LIKE crazy backstories and weird costumes.
So that's an abridged history of Dr. Poison, one of the main villains for Wonder Woman in the new movie that's coming out soon.  Honestly, I think this is a good move.  She's got a great set of of skills, she's intimidating and can provide a great challenge for our hero, and she's intimidating as all hell.