Today we're going to be talking about a project on Kickstarter that deals with a subject close to my heart.
PUPPIES!!
Okay, okay, the project isn't actually about puppies.  I said that so I could post pictures of cute pups.
That being said, today's Kickstarter project is pretty close.  It's a project about everyone's favorite furry monsters…werewolfs.
Can I Pet Your Werewolf is an anthology series created by Kel McDonald and a various number of artists who want to tell lighthearted stories about friendship, family, and romance between humanity and the furry incarnations of humanity's animal instincts.
At the time of writing this project has already reached over $10,000 and needs a total of $30,000 by July 14th, 2017.
Kickstarter link: https://www.kickstarter.com/projects/1495959227/can-i-pet-your-werewolf?ref=category_recommended
Why I like it
In a word…PUPPIES!!
Sorry…sorry that's the last time I'll do this I swear.
In all seriousness, I consider myself to be a dog person.  One of the greatest jobs I ever had was working at a doggy day care where I would babysit large groups of dogs for hours at a time.
It was such a demanding job, I'm surprised I was able to survive.
That's why I like this project so much.  For me, werewolves are basically giant, man sized dogs and having an entire book about the big fluffy pups?
I am okay with this.
Another reason why I like this project so much are the artists that are involved with the project.  Having the right style of art in your comic is just as important as having the right words for your story.  It can set tone, mood, and the entire emotional layout of what you want to say.
Want proof?
This is how werewolves are normally portrayed,
and this is how some of the artists from Can I Pet Your Werewolf portray them.
There's a pretty big difference in tone.
Now, you may be reading this and thinking that this may not be your cup of tea.  You may be thinking that this anthology is doing to werewolves what another, inexplicably popular book and movie series did to vampires (and werewolves), and in a way I kind of agree with you.  However…
Why you should donate
I'm not going to go into a long tirade about how modern literature and Hollywood are destroying classic monsters that used to be intimidating,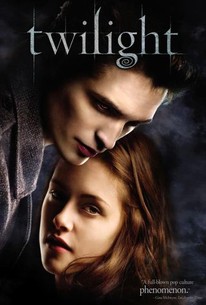 But you have to admit that the landscape of modern horror is…changing.
Don't get me wrong, this isn't a bad thing.  Horror movies are supposed to touch on modern day fears and terrors.  The classic horror monsters preyed on things like our fear of uncontrollable lust,
the destruction of the barrier between life and death,
and werewolves played on our fears of the bestial nature of man and uncontrollable rage.
Now, these movies are classics for a reason but the simple fact of the matter is that times and tastes change.  As a result, horror movies have had to change and find different fears to exploit.  Things like modern day racism,
the fear of being a single parent raising a child,
or the fear of catching an STD,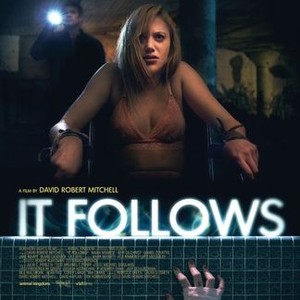 are the new monsters and worries that we have to afraid of.  As a result, the monsters of the past have passed from the realm of terrifying creatures of folklore to accepted members of the popular culture cannon and creatures that are accepted rather than feared.
We don't fear creatures like vampires and werewolves anymore, we want to be them.
Hollywood noticed this and has answered the call,

With varying degrees of success and acceptability.
The funny thing is that you can't really blame Hollywood for taking the classics and turning them into something that ranges from decent to terrible and bland.  Movies are expensive and you aren't going to spend millions of dollars on anything and not take every step you can to mitigate risk.  That's why you see movies that have been workshopped, test grouped, and market tested to death until the final boring, lifeless, and joyless product is forced on audiences everywhere.
Can I Pet Your Werewolf takes the direction that the classic monsters are going and distills it into the focused artistic vision of a few creators, and that's what makes it special.
What I'm trying to say to you is this.
Would you rather have this as our modern werewolf?
or this?
I'll take the second option thank you.
Kickstarter link: https://www.kickstarter.com/projects/1495959227/can-i-pet-your-werewolf?ref=category_recommended