So I saw Spiderman: Homecoming yesterday.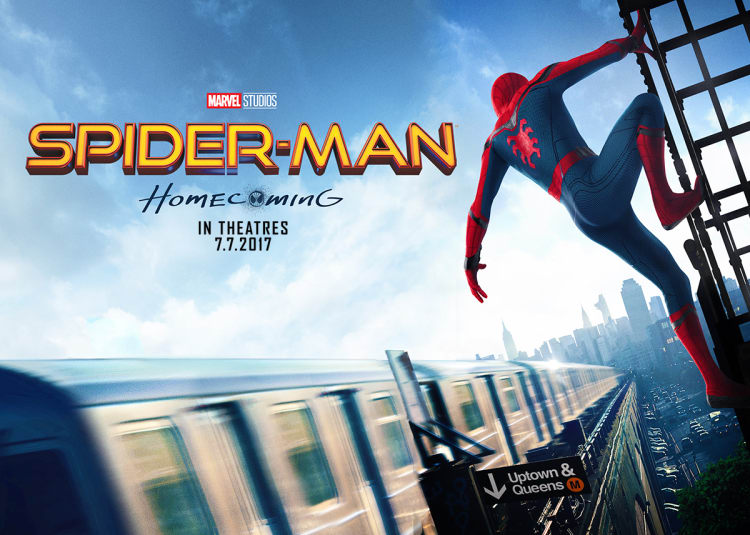 It was good, I liked it, and it's good to know that Spiderman is back in the loving arms of the company that spawned him.
You can make the case that Spiderman is the closest thing Marvel Comics has to a mascot, or at the very least he's Marvel's most successful solo hero.
And what's not to like about him?  He's got a great gimmick, he's got a great backstory, and he's one of the best creations to come out of the mind of Stan Lee and Steve Ditko.
But here's the thing, great ideas like this don't just come from nothing, and there were spider themed superheroes published in the 1940's.  One of these heroes was a Quality Comics character named Spider Widow.
Origin and Career
Spider Widow first appeared in Quality Comics' Feature Comics #57 in June of 1942.
She was created by comic book artist Frank Borth.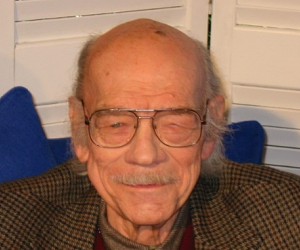 While he did do some work for a Catholic magazine called Treasure Chest and did occasional work for Cracked (the magazine not the website), Spider Widow was his most popular creation.
As for her bio, her civilian identity was Dianne Grayton, rich socialite and lady about town.
How did she get her powers?  Not mentioned.  Why did she decide to fight crime?  The comic didn't seem to care.  What was her power?  She dressed up like an old hag and had the ability to control black widow spiders,
swarms of them.
You sure this is a superhero comic?  Because I'm getting more of a horror vibe from this.
Her enemies weren't that special.  She fought the traditional assortment of stereotypical racist caricatures of Axis saboteurs.  What made her pretty unique was what Qualiy did with her.  First, they paired her with a superhero named the Raven, who made his first appearance in her title.
The story was simple.  Axis spies kidnapped her because she was meddling in their affairs a bit too much and the Raven swooped in and saved her.
The day was saved, the two shared a thank you kiss, but sadly it was dark so they couldn't see each other's faces.
The Raven was later revealed to be a man named Tony Grey, and the two wound up forming a romantic relationship on top of their crime fighting.
One of their more notable adventures was when they teamed up to fight Spider Man, a Nazi saboteur who controlled a giant robotic spider.
Nazis controlling giant spiders?  NOPE! SOUND THE ALARMS!  PREPARE THE TERMS OF SURRENDER!
Now, two comic book heroes coming together in a comic isn't really that special, but bringing in another hero and crossing over in two books?  That was pretty unique for the time.
I don't know why they chose her, but Quality Comics had The Raven crossover with another Quality character named The Phantom Lady in Police Comics #20 in 1943.
She wound up rescuing the Raven while he was investigating a crime ring and he brought her from Police Comics to Feature Comics for a couple of issues.
The two ladies did not get along very well.
Plus, I'm willing to bet the writers were venting some pent up frustrations in the book through some impressively subtle fourth wall breaks.
Look at the second to last panel and tell me you aren't a bit impressed.
The two even went as far as to fight a duel for the Raven's affections,
but it turned out to be a set up by some criminals and they quickly patched it over.  The day was saved and then everyone went back to their own titles.
So what happened?
Aside from her crossover with the Phantom Lady, Spider Widow wasn't really that popular or noteworthy.  She lasted for a couple more issues and then disappeared around 1943.
It's kind of a shame because she really did have a great gimmick and power set.  Sure she was pretty boring as a person, and having her fight with another lady over a man probably won't score her a whole lot of points with modern audiences, but she is in the public domain and could be a great horror protagonist.
While I don't want to mistake correlation for causation, you can kind of see something resembling Spider Widow's legacy in Marvel's more modern characters.
For example. what's the name of Marvel's favorite super spy femme fatale?  Black Widow.
Sure, she doesn't have the power to control spiders but I like to think the creatives at Marvel were remembering Spider Widow when they came up with her.
Also, there was a villain in the Spider Man books named Spider Queen who had the power to control insects,
(yes I know spiders aren't insects),
Sure, she's not a wealthy heiress and controlling insects isn't exactly a rare power, but it seems that Marvel has a pretty pronounced fascination with spiders and I like to think that Spider Widow was a start.