So I just discovered Rick and Morty last night.

It's a good show, a bit dark, bleak, and incredibly pessimistic.
I bring this up because it provides a direct contrast with my love of superheroes.
Yes they're bright, colorful, and probably have no place in modern society but that's not the point.
Superheroes are supposed to be titans of morality and/or walking metaphors that can solve all their problems by punching them or blasting them with energy rays.  Sure, sometimes they may a bit more complicated and complex, but in the end that's what they are.
Superheroes did the right thing, ate their vegetables, said their prayers, and told little Timmy that doing the right thing came first, no matter what.  They were uncomplicated lessons in morality for kids in an uncertain and dangerous time and that is something that the Golden Age of Comics did better than almost anyone else.
So let's talk about a superhero named Atomic Tot, who was a superhero that was unquestionably for the kids,
and kind of dropped the ball in that regard.
Origin and Career
Atomic Tot made his first appearance in Quality Comics' All Humor Comics #1 in September of 1946.
That joke on the cover of the issue?  That's as good as they would get.
He was created by comic book writer and artist, Ernie Hart.  While I can't find a picture of him, I can tell you that his most famous creation was the famous Super Rabbit for Quality Comics.
Pssh, the idea of talking anthropomorphic animals is so lame.  Who could possibly make any money off of that?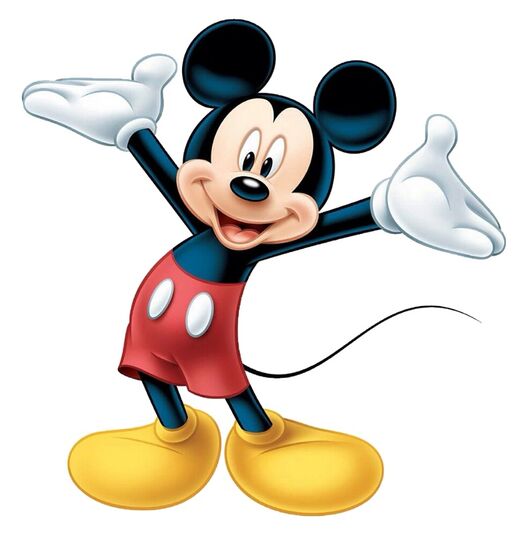 Anyway, before Atomic Tot got his name he was originally known as "Mitymite", the weakling son of a poor peasant living in a land being terrorized by an evil giant.
Yes the captions are in rhyme, to explain why I don't have time.
Mitymite grows up wishing to meet this princess, but is blocked by the wicked giant.  Humiliated, he swears revenge.
So what does he do?  Does he subject himself to strange experiments?  Find a magical artifact?  Nope!  He eats his cereal and works out.
Wheaties would love this guy.
Naturally he defeats the giant, by tossing him out a window…presumably to his death.
However, it turns out the princess isn't all she cracks up to be and Mitymite acts like a total dick and abandons her.
It's worth mentioning that he looks like he's only six year old.
Mitymite was given a modern update in the very next issue.  His new name was Atomic Tot and he got an alter ego of Tom Tot.
His second adventure saw him stopping an evil scientist that was kidnapping children and turning them into monkeys.  Why?  To sell them to the zoo of course.
How does he do that and wouldn't it make more sense to sell them to laboratories as test specimens?  I don't know and the comic doesn't care.
It's worth mentioning that Atomic Tot could be incredibly cruel to his enemies.  He even threatened to turn the scientist into a monkey if he didn't help return the kids.
Atomic Tot would go on to have five more stories just like this one.  There really isn't anything else to say.
So what happened?
For some strange reason, Atomic Tot did not survive past the 1940's.
Why he didn't last long is a real mystery.
For some bizarre reason, Atomic Tot wasn't fondly remembered enough to get a reworking in modern comics either, although he did make an appearance in an anthology title called Not Forgotten which was successfully funded through Kickstarter a few months ago.
The anthology has a website, it's pretty interesting stuff and worth checking out.
Atomic Tot is a superhero boiled down to its most basic essence.  There is no complicated backstory, no surprising plot twist about his parents, not horrifying life event that inspired him to become a superhero.  He's just a kid who has the ability to do great things and decides to use his talents for good.
Huh, come to think of it…that is pretty boring.  Maybe all this straight laced morality isn't quite for me than.