Did I go and see the Black Panther movie this weekend?  Of course I went to go see the Black Panther movie this weekend!
It's a great movie, if you haven't seen it yet than you need to stop what you're doing and go watch this movie right now, you can read this article while you're watching the dozens of previews attached to the movie.
But I'm not here to talk about how this movie is important, other people are doing a better job of that than I can.  While he was the first black character in mainstream comics, he wasn't the first black character to star in his own series.
That was Waku, Prince of the Bantu.
Origin and Career
Waku made his first appearance in Atlas Comics' Jungle Tales #1 in September of 1954.
Yes, the title says "Jungle Action" we'll get to that.
The character was created by artist Ogden Whitney,
who worked as a fairly successful artist for several comic book companies and is most famous for co creating a hero named Herbie Popnecker.
It's pretty clear that the comic is following in the footsteps of the old Tarzan stories, which makes sense because this book came out during a time when comics were moving away from super heroes and into alternate genres such as romance and westerns.
It was also released at a time when race relations in America weren't at their best.
What's interesting about comics is that black people have actually been part of the comic book landscape since the beginning.  It's just that the way they've been portrayed hasn't always been…
well let's be polite and say "sensitive".
Waku was the first black character to star in a series of stories as the main lead.  Not only that, but the stories featured a predominately black cast.
Certainly sounds familiar.
The character was the head of a tribe living in the depths of South Africa, and it is worth mentioning that there is some respect paid to actual history here.  The Bantu Migration was an actual historical event and is widely considered to have played an important role in developing African politics and identity.
You can read more about it here.
The character's first adventure has him inheriting the leadership of the tribe from his dying father, who tells him to forswear violence and govern with kindness and wisdom.  This proves problematic when he refuses to participate in ritual combat in order to take his place as king and loses his throne to a greedy and ambitious rival, who tries to sell his people's services to "white hunters" at great personal profit.  Waku winds up killing this usurper and is about to kill himself in penance for what he's done when his father appears as an apparition and frees him from his vow.
The character would go on to appear in seven more issues and in each issue he would fight off some challenger to his throne or threat to his people.  This ranged from wrestling lions,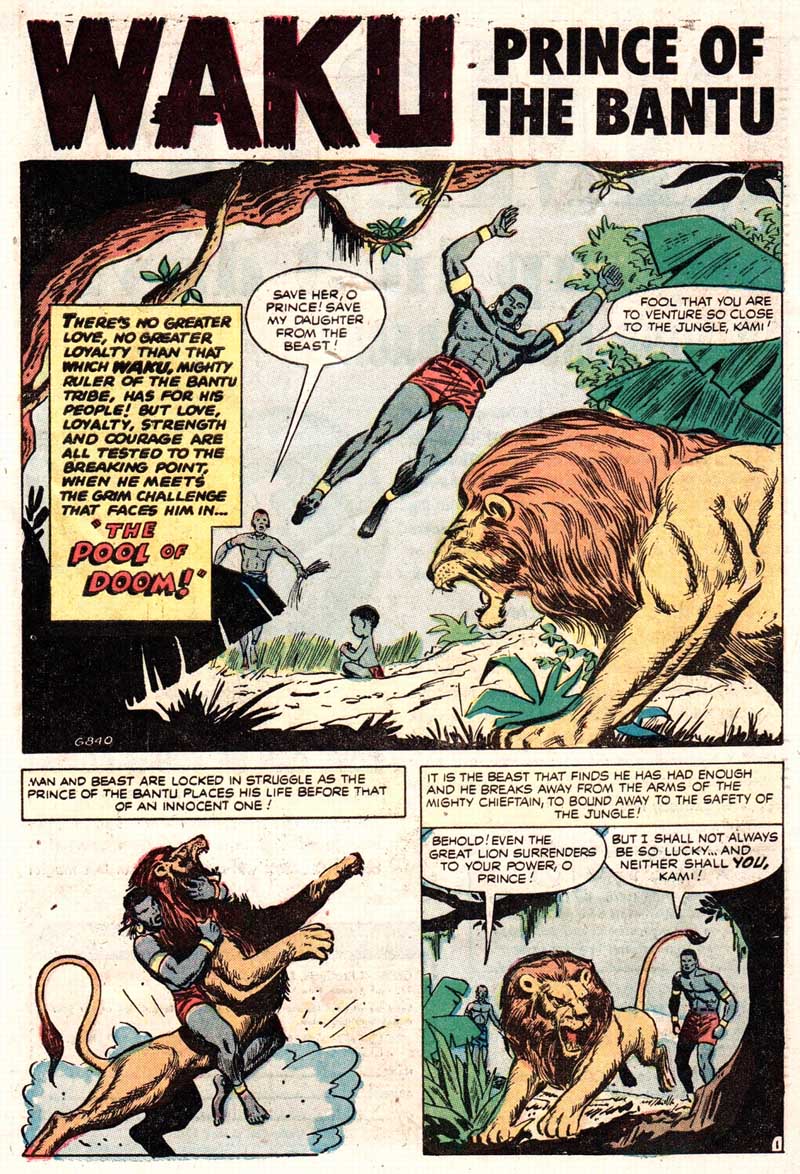 to evil shamans capable of raising armies of the dead.
In all of his appearanc
So what happened?
Jungle Tales lasted seven issues and was later changed to Jan of the Jungle.
I guess it's true what they say, sex sells.
Normally changing a title like that hints at some serious problems for the publisher but this time it wasn't the case.  Atlas Comics re branded in the 60's as the more familiar Marvel Comics.
I'm sure they need no introduction.
Marvel rode the coattails of a little known writer who had been working for them since the 30's and an artist with an incredible work ethic and a penchant for smoking cigars: Stan Lee and Jack Kirby.
For the handful of people that don't know their names, these two men basically invented the entire Marvel Universe that we know and love today.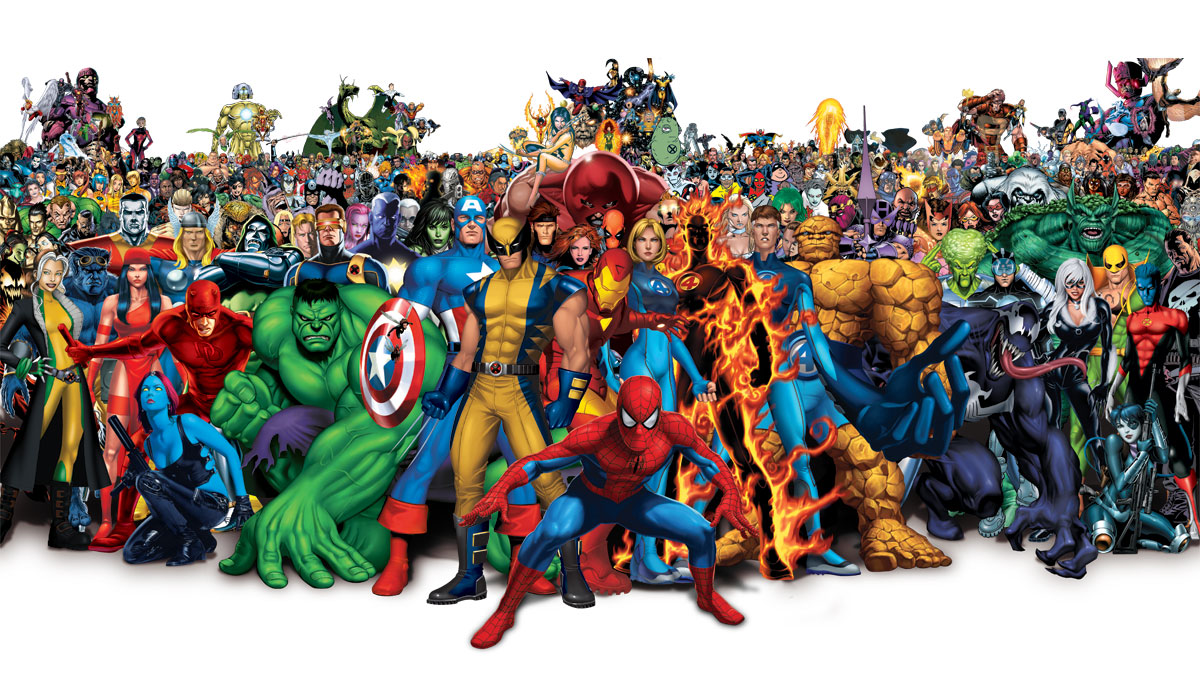 And in 1966 they  introduced the Black Panther in Fantastic Four #52.
After a couple of guest spots with the Fantastic Four and Captain America, Black Panther was given his own solo series.  The title of the book?  Jungle Action.
Now, I'm not saying that Stan Lee and Jack Kirby used Waku as a direct inspiration for Black Panther, there isn't any evidence of that and any allegations made would be unfounded and unprofessional.  But it's worth considering that both characters were kings of African nations and tribes, both of them were capable warriors, and both Lee and Kirby were working for Atlas at the time Waku was being published.
I'd say that is one hell of a coincidence.
Is Waku a better character than Black Panther?  Not really.  Should Waku have been the face of black characters in comics? No.  But Waku was the first black character who was the star of his own stories and he was treated with respect and dignity.
He was a good man, a capable ruler, and a good starting point for Marvel's long and storied collection of black comic book characters.