Today we are going to talk about a comic book project seeking funding on Kickstarter called Prison Witch.
The project is a seventy page graphic novel about a woman who works to control her latent magical abilities in prison with the help of a secret coven of witches.
At the time of writing the project as already hit its funding goal with $8,651 out of $8,500 raised and has 14 days left in the campaign.
Kickstarter link: https://www.kickstarter.com/projects/248241887/prison-witch-a-graphic-novel-about-magic-love-and?ref=category&ref=discovery
Why I like it
For starters the artwork is fantastic.
The comic is created by husband and wife team Pat and Amy Shand, with Erica D'Urso providing the artwork.  Her ability to convey tiny little moments of great emotion is awe inspiring and you can tell the book is going to be an emotional roller coaster without any words.
But what really intrigues me about this book is the possibility of combining the subject matter with the setting.
I like to dabble in storytelling from time to time and for me, magic is a way to build a character without having to rely on boring exposition.
A wizard who controls fire will probably have a different personality than a wizard who can raise the dead.  Magic is an extension of its user and can be used as a sort of visual shorthand for their personality and beliefs.
Prisons are supposed to be a place where people who have done something wrong go to reflect on their deeds and work towards reforming themselves.
In some countries the intention is to turn criminals into functioning members of society, in others it's a place where dissidents and critics of the status quo are sent to…change their mind.  Here in America it clearly isn't the case because if it was, we would be the most introspective and thoughtful nations on the planet.
Yes, the land of the free does put way to many people in prison.
So what happens when you have a collection of people who have their personalities displayed through spells and witch craft stuck in a place that is designed to change and mold a person into something different?
I have no idea, but I can't wait to find out.
Why you should donate
I don't know if anybody reading this post knows this, but during the 1970's there was a very specific and popular genre of films specifically about women in prison.
With a poster like that it's quite apparent that these movies were somber, thoughtful affairs that talked about the harsh realities of prison life and gave a voice to some of the most vulnerable people in modern society and…
nope.  The movies were porn with a bit more attention on the plot and slightly higher production values.
Now to be fair, it wasn't like all the films were total trash.  Johnathen Demme, the man who made Silence of the Lambs,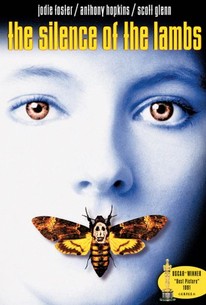 got his big break after directing a Roger Corman prison film called Caged Heat.
The film was actually pretty well reviewed and it did delve into some actual social commentary, but it was still a bunch of pretty women with no hope, no way out, and almost no clothing.
Rather thankfully, times and tastes change and I say it's time for the women in prison genre to get a modern update that treats its characters like actual human beings and uses its subject matter to talk about important and socially relevant issues.
Okay, so there's that but I bet there isn't a comic that does…
dammit.
Okay, so revising the women in prison genre for modern tastes is well trodden ground, but Prison Witch takes the genre and does something different with it.
By combining the wonder and mystery of magic with the drama and emotional pain of prison life, Prison Witch is set to create a story filled with wonder, mystery, introspection, and one hell of an emotional gut punch.
Kickstarter link: https://www.kickstarter.com/projects/248241887/prison-witch-a-graphic-novel-about-magic-love-and?ref=category&ref=discovery