So I went to go see a movie called The Death of Stalin over the weekend.
It was a legitimately funny movie about a very terrifying and violent subject matter that I find very interesting and fascinating to study and while I might complain that the entire cast all spoke with impeccable British and American accents, I don't think any other group could have made something as terrifying as Stalin's purges so funny.
Also, it's based off of a much more serious comic book so yeah, it does have a place on this blog.
This inspired me to go looking for another Russian superhero to write about and let me tell you, it wasn't easy.  I've said it before and I'll say it again, Russia is not a land where comic books thrive.  For starters, comic books are a modern American thing, and the people running the Soviet Union at the time couldn't have such a vulgar, capitalist art form corrupting their youth.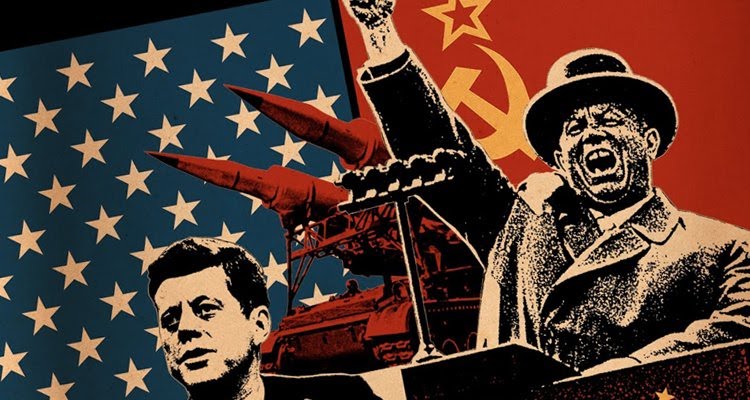 It's also worth mentioning that Russia's contribution to literary art isn't the comic book.  It's the incredibly long, and incredibly depressing novel.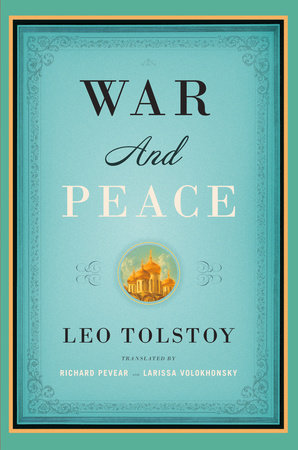 Finally, the simple fact of the matter is that when comic books were becoming a thing, Russia was in the middle of fighting for its life,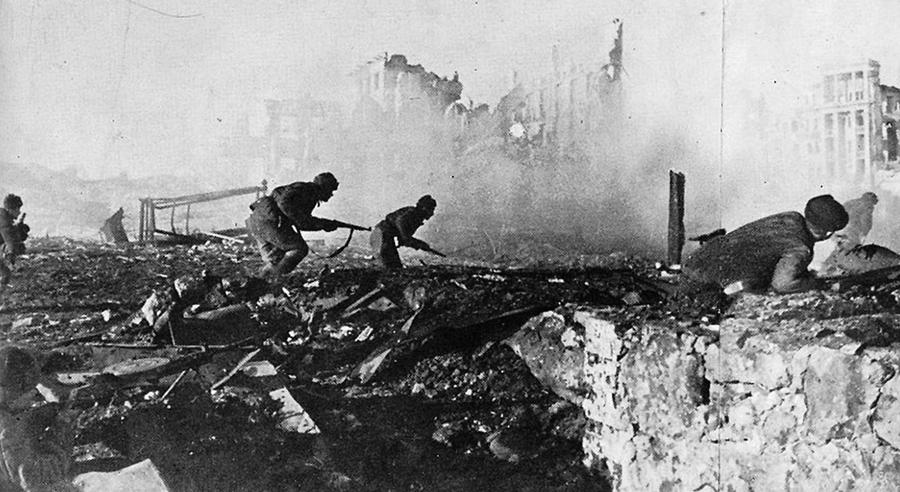 It's difficult to care about an upbeat, optimistic superhero when you're fighting in your neighbor's abandoned house for scraps of food.
That's not to say that Russia doesn't have superheroes.  A few years ago they introduced the world to the Guardians, Russia's first superhero team.
Heh, Man Bear.
But that doesn't exactly fall under the purview of this blog.  Granted, neither does today's superhero but she's interesting and this is my blog so I can make the rules.
Today we're going to talk about Octobriana, underground hero of the Soviet Union and the leggiest blonde in the entire USSR.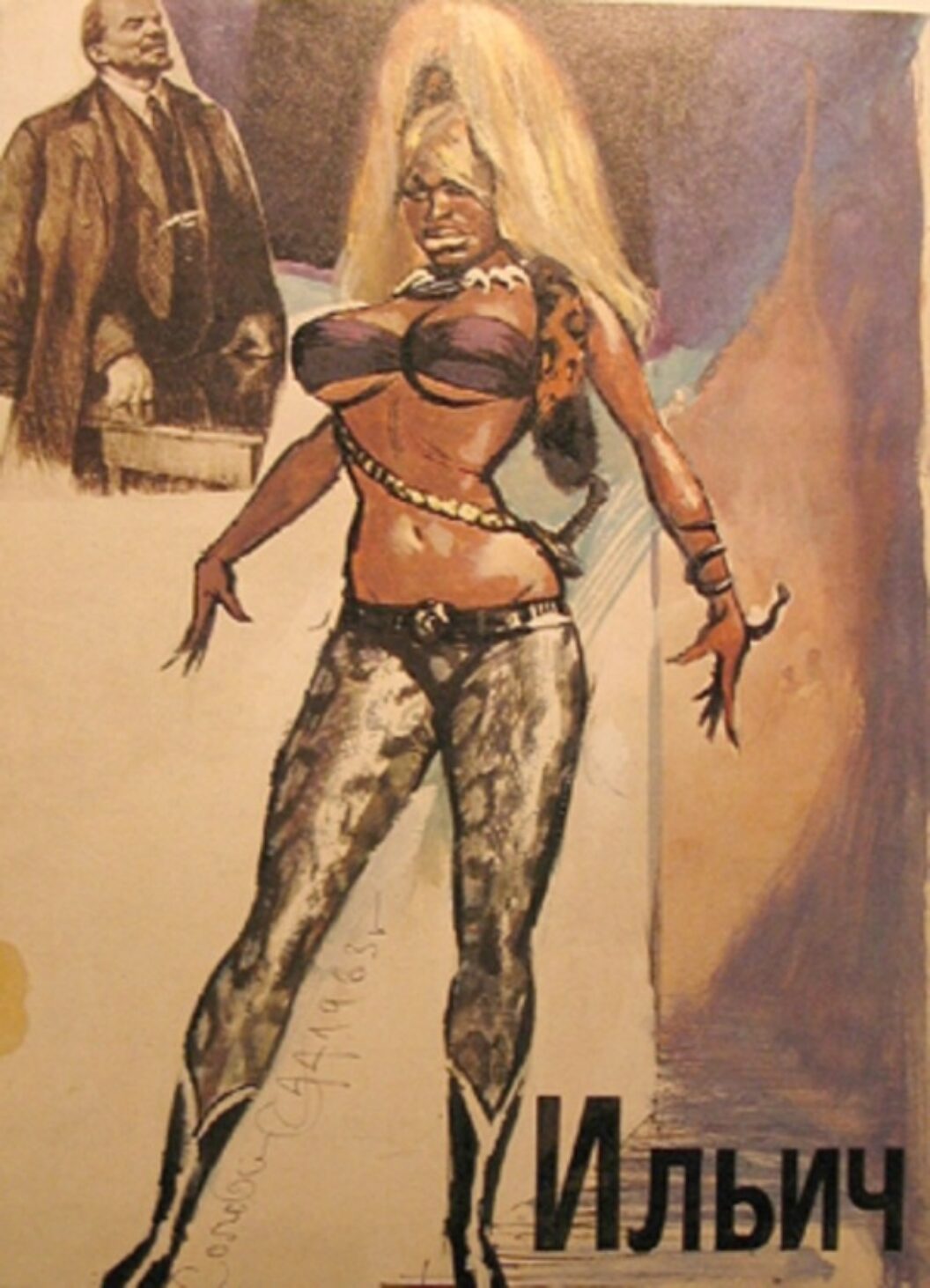 Origin and Career
So strap yourselves in for a long ride, because her origin is a doozy.
This is the cover of Octobriana's first appearance in the West, a book entitled Octobriana and the Russian Underground.
The author of this book was one Petr Sadecky.
I have no idea if this is him, it's just the best image that came up.
Sadecky claimed that Octobriana had been created by a secret dissident political group that had cells across the Soviet Union called the "Progressive Political Pornography".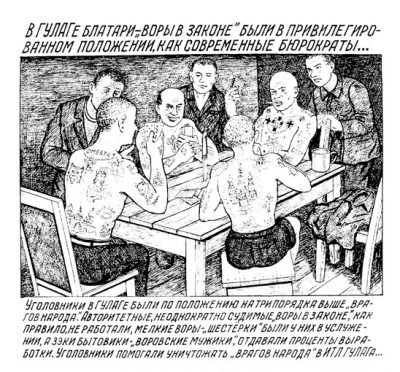 Apparently the group believed that the current Soviet government had betrayed the ideals of socialism and sought to return the Soviet Union to its original and pure form.  They fought against the system by publishing Octobriana stories in hand printed samizdat publications, which was literature published by hand and distributed from person to person in secret.
Also, the PPP claimed to be descendants from Vikings.
If this sounds a bit ludicrous it's because it is.  Her actual origin story was that Petr  contracted two Czech illustrators to create a comic strip with him about a comic strip, but he wound up screwing the artists over and fleeing to the West, where he tried to sell the book on his own.  When it didn't work, he gave the book a more political bent and it wound up becoming a success.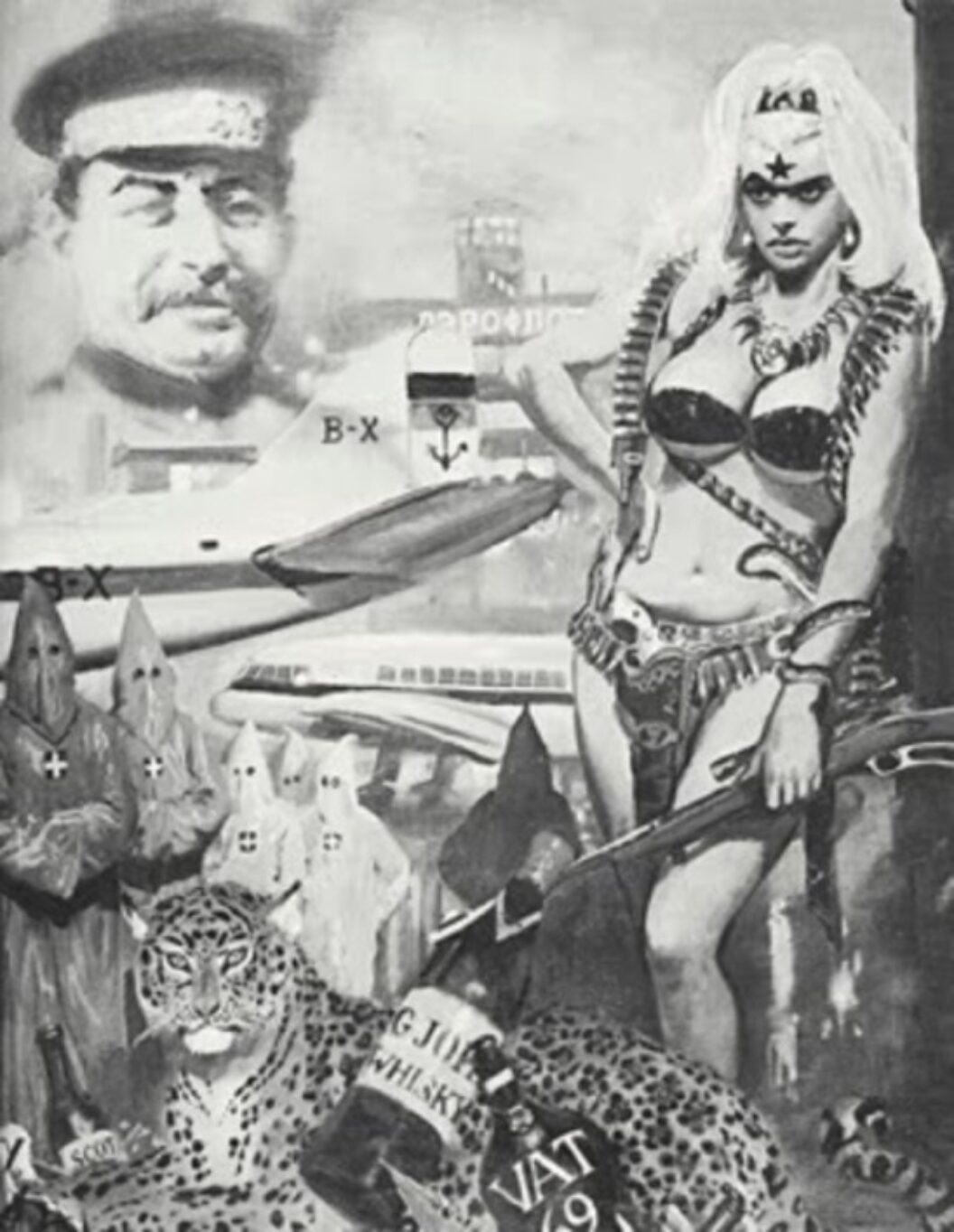 It's kind of a shame that she wasn't the product of a top secret anti Soviet political movement because Octobriana is nuts.
The closest thing I can compare her to is Wonder Woman, but Diana ain't got nothing on this Soviet babe, even with her invisible jet,
Octobriana was the child of Viking,
and Toltec people.
How the hell the Vikings made it to Mexico and South America I have no idea.
Anyway, Octobriana was given radiation treatments to make her immortal (huh?) and she leapt into a radioactive volcano which made her a superhuman.
Her stories involve her kicking all sorts of butt across history.  In one particularly famous instance, she…"swims into a radioactive volcano to kill a walrus with her kris."
And how about that costume?  There is no way those scraps of cloth could keep everything covered, especially when fighting a walrus.
So what happened?
She was an independent comic book character published in the West, based off of stolen artwork and spouting far left political ideals…there just isn't that much of an audience for that.  Also, since it was allegedly published in a top secret underground comic book scene she wasn't copyrighted.  That's right, anyone can use her.
The two Czech artists that Petr had screwed over sued him in court and won, although they never got their artwork back.
As for Octobriana herself, she did get something of a cult following in certain social circles, especially in Great Britain.  The late great David Bowie was a fan,
and Billy Idol actually has a tattoo of her on his arm.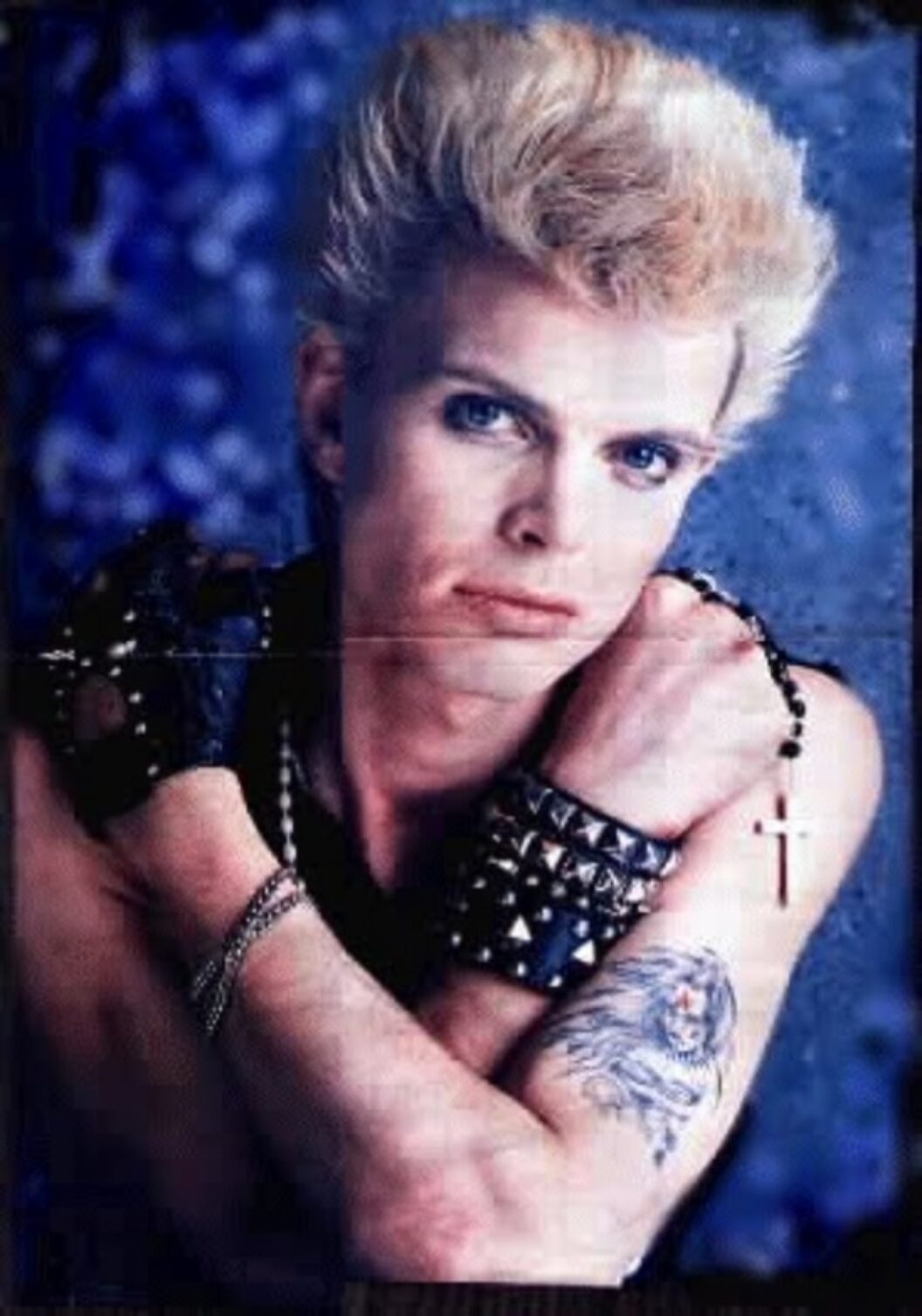 Also, since she is definitely available for anyone to use, various artists have used her in their stories.  She appeared in the Luther Arkwright series,
and she had a story in the British comic anthology 2000 AD.
But if you ask me it's not enough.  Like I've stated before, she's definitely free for anyone to use and let's face it, we could certainly use a little bit more of a blonde haired, long legged, time travelling, amazon goddess spreading the word of Marx and Lenin in our lives and I say it's time she got the attention that she deserved.
So go forth comrades!  Spread the word to the mountains, the valleys, from the coldest depths of the oceans to the hot and steamy jungles yet unexplored by man!  Spread the word to the masses and bring down the oppressive bourgeois!
Long live socialism!  Long li…okay I may be getting ahead of myself here.
Anyway, Octobriana is awesome and deserves more attention.