So this little movie is in theaters now.
I haven't seen it, although it is currently on my list of films to see, but I have seen the trailer and a good portion of the promotional media for the film.
A quick summary: the movie follows the real life journey and exploits of William Moulton Marston, the creator of Wonder Woman.
In real life, Marston was a respected psychologist and the inventor of the lie detector,
he was also engaged in an unconventional relationship with his wife Elizabeth and his partner Olive Byrne.
As for the exact nature of their relationship, all you have to do is take a look at the comics that Marston wrote to get some idea of what was going on.
Frankly, I'm glad this became a movie and I would love to see more films like this since the story behind the creation of some of our most beloved superheroes is often just as interesting as the characters themselves.
Personally, I would love to see a movie about the trials and tribulations of Supmerman's creators Siegel and Shuster,
and we're probably getting a Stan Lee film soon.
but that's not what I want to talk about today.
There's a scene in the trailer for Professor Marston and the Wonder Woman where a group of people are burning a pile of comic books.
While I don't like seeing anyone burning books this actually got me pretty excited.  This is the first time I've seen any movie talk about the decline and fall of the Golden Age of Comics and while it is presented as a backdrop for the story the movie wants to tell, it's an important time in American pop culture where the nature and effect that art has on our minds and souls was being hotly debated.
So today I'm going to give a brief history of the comic book industry in the late 1940's and 50's and in order to do that we have to talk about:
The post war comic industry
After the Allies won the Second World War Americans everywhere breathed a sigh of relief and celebrated by coming home, starting a family, and giving up on superhero comics.
Yes, the infamous "superhero fatigue" that so many people say is  coming with this current glut of superhero movies is actually nothing new.
Naturally, the comic book industry reacted to this shift by switching to different genres and trying new things.  Post war America saw a boom in non superhero comics, especially romance,
humor,
and horror comics.
Post war America was actually a pretty good time for comics.  More people were spending money on entertainment, readers were getting older and more mature, and some of the greatest artists of the time were doing some of their best work.
Unfortunately comic books were confronted with a force more powerful than any super villain doomsday device: concerned parents.
You know how concerned parents thought violent video games were turning kids into mass murdering psychopaths?
Well, it turns out that that isn't all that new either.  In the 1950's comic books went through the same process and things would come to a head with,
Backlash, Dr. Wertham, and Seduction of the Innocent
Maybe it was the soldiers coming home from the war trying to process the violence and destruction they saw, maybe it was the Red Scare and the rise of anti Communist sentiment in America, or maybe comic books have a bigger place in our psyche than we think, but for some reason these hearings swept the American people into an anti comic fervor that saw a tremendous backlash against the art form.  This resulted in crazy events like mass comic book burnings as early as 1948,
but sadly the real destruction would come in the form of a well meaning man in a suit and tie.
Every art form, at some point in its early history, has had a vocal opponent who claims that said art form is destroying our children's minds and must be censored before it's too late.
Rap music had Tipper Gore,
video games had Jack Thompson,
and comic books had Dr. Fredric Wertham.
Now, I don't think Dr. Wertham did what he did because he hated comics or because he was an uneducated hack who was simply making wild accusations because he wanted the attention.  He was actually a highly respected psychologist who did a lot of good work, including providing cheap psychiatric care to under privileged children.
Unfortunately, he noticed that a lot of the children under his care read a lot of comic books and he started to believe that it wasn't societal woes or a poor home life that turned kids bad, but violent and disturbing imagery in the media the kids consumed.
Things would come to a head in 1954 when Wertham published his most famous work Seduction of the Innocent
where he blamed comic books for the rise of "juvenile delinquency" in American youth.
The book was a hit and led to a Congressional hearing on the effects of comic books on children's minds, and Wertham was the star witness.
The hearings were incredibly destructive for the comic book industry and effectively brought mass censorship to the medium.  Companies that depended on risque and controversial content to stay afloat, such as the horror and comedy powerhouse EC Comics were the hardest hit and were forced out of business.  The industry underwent a massive contraction and thousands of people lost their jobs as publishers went out of business left and right.
The Fallout
In an attempt to save themselves from excessive censorship the remaining comic book publishers formed an organization known as the Comics Code Authority.  It was an organization that reviewed comics before they could be published and made sure they followed a certain set of rules in order to ensure that they were suitable for children.
The most famous and notable legacy of the Comics Code was the stamp that appeared on the far right corner of almost every comic for the next forty years.
While the Comics Code didn't kill the comics industry it did cripple it so badly that it's still recovering today.  Since comic book writers weren't allowed to tell complex and morally ambiguous stories if they wanted to get their book published comics became simple and almost boring in their predictable story lines and basic morality tales.  Sure, mature and grown up comics existed, but they could only be found in small press, out of the way places such as the "comix" scene of the late 60's and early 70's.
Eventually cracks in the Comics Code would start to show and historians widely believe that it lost its power after Amazing Spider Man #96 told a story where Spiderman helped a friend who was addicted to drugs and was published without the stamp.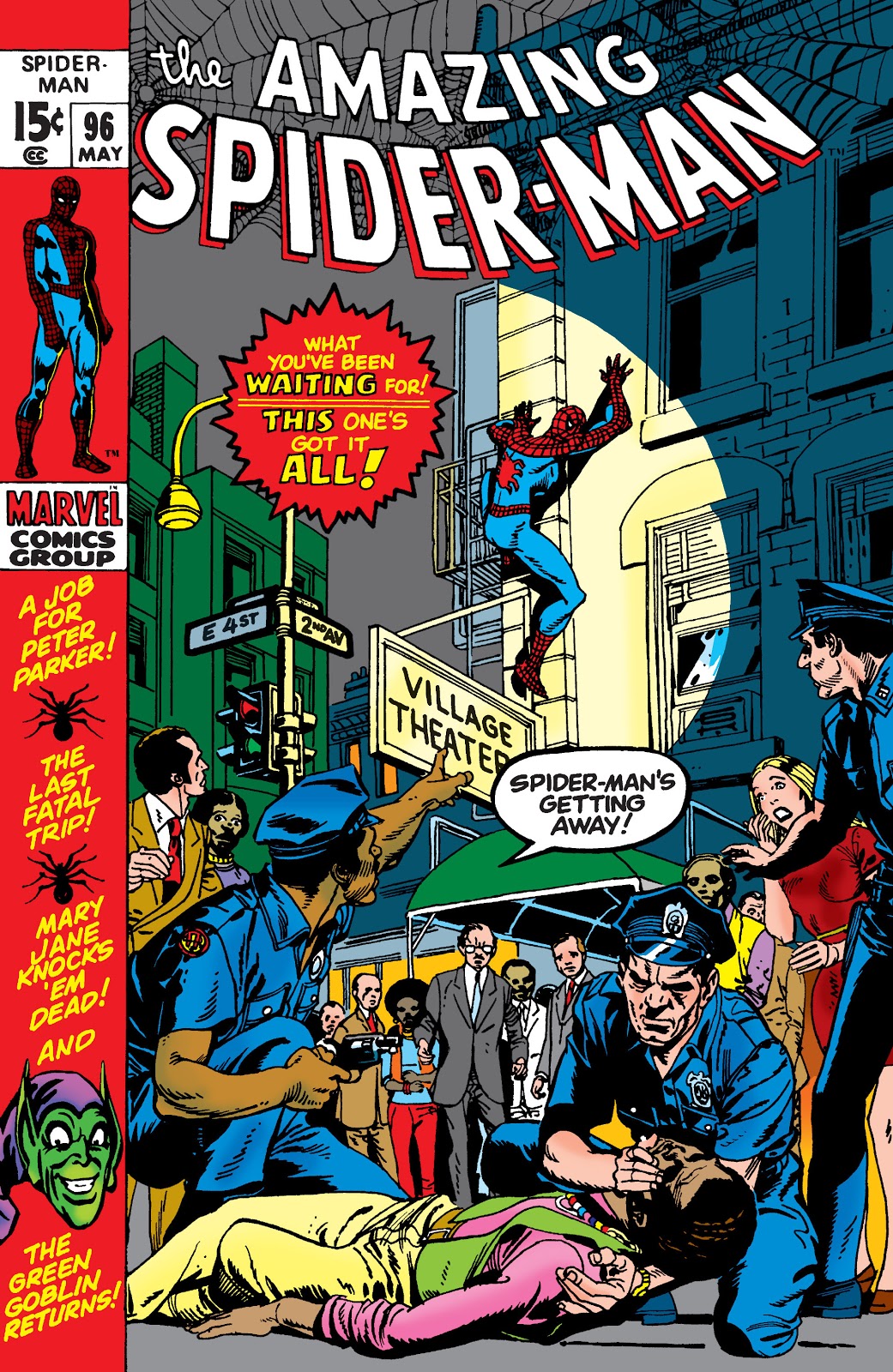 But if you ask me, the damage had already been done.  The Golden Age of Comics was a time where characters like Wonder Woman could talk about deep and meaningful issues like man's tendency towards hatred and how women could bring about a more peaceful world, whereas the immediate post Comics Code publishing industry decided to celebrate its newfound freedom by throwing all subtlety out the window and indulging in a lot of violence for violence's sake.  This,
is downright childish in comparison to the early issues of Wonder Woman.
Now, I firmly believe that we as a society have gotten better in dealing with art and the effects that it may or may not have on our minds, and I also think that the comic book industry telling better stories today than it did twenty years ago, but it is vitally important that we never forget why heroes like Wonder Woman were created and how important it is that we apply the same passion and thought into our stories today.