Happy Monday after Mother's Day everyone!
While this previous Sunday was the American version of the holiday, it's nice to know that the idea of celebrating motherhood is usually given its own special day all across the world as well.
And why not?  Looking after a human from its puke and poo days all the way to something resembling adulthood isn't easy.
Now, I have a confession to make: I always hate writing this blog the day after Mother's Day, because so many superhero stories go out of their way to take the parents out of the equation as quickly as possible.
Seriously, superhero parents are either completely absent,
replaced by surrogates before the hero has any chance to become aware of his or her actual family,
or killed off to provide the hero with motivation.
Thank you Batman.
Granted, this has gotten better over time and there are superhero stories that have talked about parenthood and the relationship between family members rather well,
but most of the parent figures presented in the movie are abusive jerks with only one of them redeeming himself at the very end.
So it's safe to say that comic books don't have the best track record when it comes to treating moms and dads.  But why?
If you ask me, there are two reasons why superheroes aren't very good at including parents in their stories.  First, being a superhero is kind of dangerous.
The level of destruction, property damage, and bodily harm that is inherent in so many of our favorite superhero stories is kind of terrifying if you take a step back and look at them with a critical eye.  I don't have kids, but I don't think any mortal parent would be okay with seeing their child getting smashed into buildings on the evening news.
Even if the parents are superheroes themselves, they tend to express reservations about their children doing what they do before realizing that it's kind of necessary for their kids to grow up.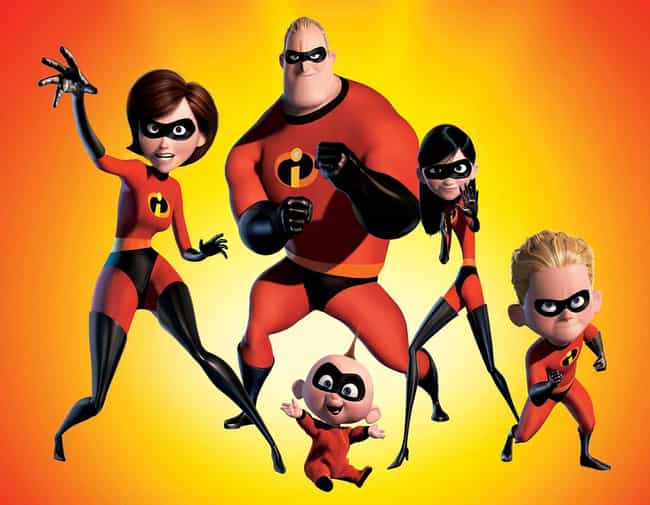 The second reason why superhero stories don't deal with parents very well is because well…most of them are stories for children.
I almost hate to say this but, most children are selfish greedy little twerps who don't realize what their parents do for them and believe that life would be much better without them.
Comic book creators know their audience and present their readers with a fantasy where all the problems of the world can be solved quickly and violently and where its main character can live in a world where nobody is there to tell them to brush their teeth and go to bed.
That's not to say that stories where superheroes had parents, and in the 1980's Marvel produced a comic book series where the main characters were children, and their parents were not only alive and kicking, they were integral to the plot.
Let's kick off this new era for this blog by talking about Power Pack.
Origin and Career
The 1980's were an interesting time for Marvel.  They had established themselves as the dominant comic book publisher in the American comic book market and the editorial direction of the companies stories were under the direction of a man named Jim Shooter.
Shooter is a rather…divisive figure in the comic book world.  On one hand, he published his first comic book work when he was 14 years old, so he's clearly a fan of the medium.
Also, during his time at Marvel he helped bring us the black Spider Man suit,
that would eventually give us Venom,
On the other hand, a lot of creators have very negative opinions of Shooter's leadership style and he had a reputation of squashing creative ideas that weren't his own.  It was either his way or nothing at all.
Anyway, one of the things that Shooter pushed when he was in charge of Marvel was the idea that editors should write the stories instead of working with writers.
One of these editors was Louise Simonson, the eventual creator of Power Pack.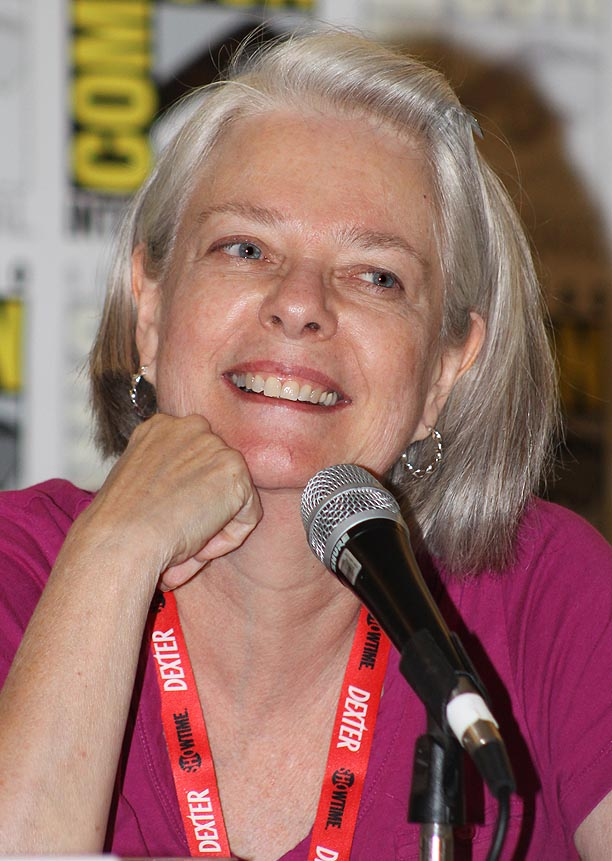 Holy crap, we actually have a female creator on this series!
Simonson teamed up with an artist named June Brigman,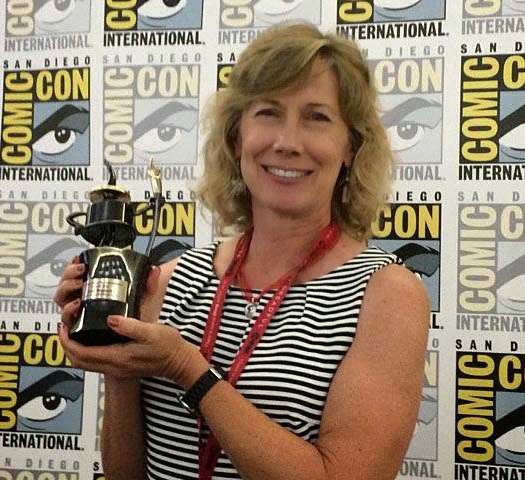 (holy crap…TWO women?  This is nuts!)
and together they created a team of superhero children, who made their first appearance in August of 1984.
The story follows the Powers, a family of six.  There's a mother, father, and four children named Alex, Julie, Jack, and Katie.
Both parents are hard working individuals who try to care for their kids.  The father just so happens to be a brilliant inventor who has invented a way to turn matter into anti matter.  Because even though this is the most normal family I've seen in a comic book, someone's got to have a weird job or quirk.
What the Powers don't know is that their father is being watched by an alien called  a Kymellian who is named Aelfyre Whitemane.
Okay, first…how the hell does he stand on those two legs?  And second, I would like to take back everything I've ever thought or said about certain internet communities with strange interests or fetishes.  It's clear that this strangeness has been around long before the internet was a thing.
Anyway, Whitemane is disturbed at the news of Dr. Powers invention because it turns out that his planet had been destroyed by a similar device.  Unfortunately, this news is also picked up by the mortal enemies of the Kymellians, an evil race of lizard aliens known as the Snarks who want to use the device as a weapon.
The Snarks succeed in capturing Dr. Powers and his wife but Whitemane sacrifices himself to save the children.  The horse alien explains what's going on and gives the children his powers of gravity and density manipulation, energy blasts, and instant rainbow teleportation along with some spiffy new suits.
Also, the kids get a ship to go after their parents.  It's a fully intelligent ship and its name was Friday.
It is worth mentioning that the main characters of this series are children, the oldest one is 12 while the youngest is only 5 years old.  Amazingly, they're actually written like children, not pint sized god beings who are wise beyond their years.
Despite the age problem, they manage to use their powers to rescue their parents and return to Earth.
Even though the family is still together and back home, there are still some problems.  A major running theme throughout the series is whether or not the kids should tell their parents about their powers.  This comes to a head in the fifth issue of the series when their dad's boss suspects the kids of being mutants and CHASES THEM WITH A GUN!
While the father doesn't know about his kid's powers, he punches his boss and resigns from his job.  This, along with his boss suing the family, bankrupts the Powers family who wind up moving to New York when the father is offered a teaching position.
While in New York the kids establish themselves as a part of the Marvel Universe.  They have a whole bunch of crossovers with characters like Spider Man,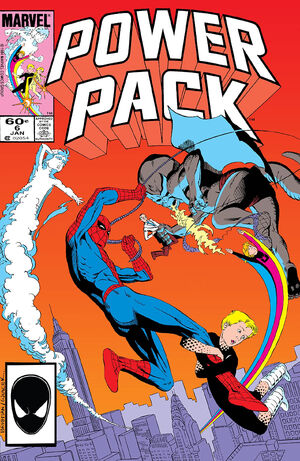 and the X-Men.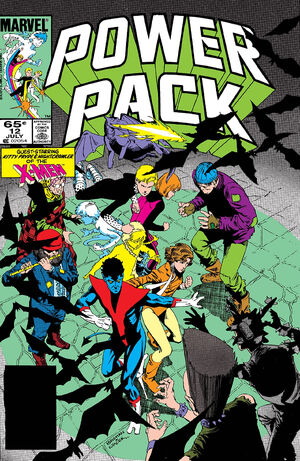 What makes this series unique and interesting is that the comic wasn't afraid to talk about some very serious issues.  In 1984, Simonson wrote a crossover story with the Power Pack and Spider Man that talked about sexual abuse.
The comic was released for free and printed in newspapers across the country.
While the comic dealt with serious issues, the Power Pack still manged to remain kid friendly, a testament to Simonson's writing.  Despite their abilities, they were still children and they dealt with having powers and using them like children.
So what happened?
The series was a success, but sadly times and tastes changed and the series attempted to change with it.  In 1990, new writers were brought on to try and make the series edgier and darker with issue #56,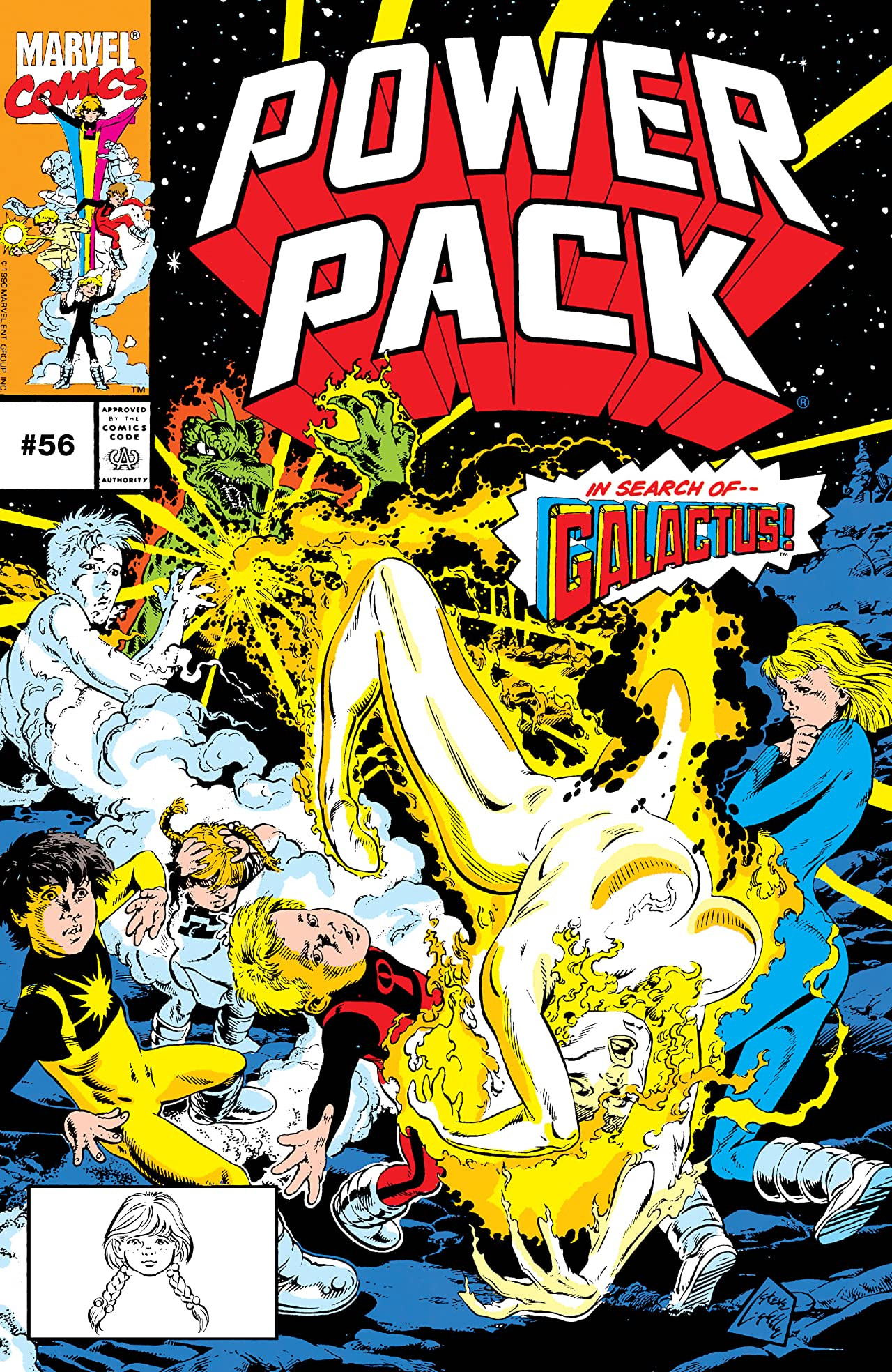 It did not work.  The fans revolted and the series was cancelled less than a year later.
It's worth mentioning that the move to grimmer and darker storytelling was a rather unfortunate trend for comics in the 1990's, and would go on to have rather disastrous consequences for the entire industry…but that's another story for another time.
Thankfully, all was not lost and the Power Pack was fondly remembered enough to get a four issue mini series in 2000.
The series advanced the ages of the kids by a few years, moved them to Seattle, and had them fighting the Snarks in space while dealing with the themes and problems that kids have to deal with.
There has been talk about the Power Pack making a comeback into the Marvel Universe, but short of a small appearance in the Fantastic Four comics, that has yet to happen.
The Power Pack is a fun piece of comic book history and deserves way more attention than it gets.  It was a thoughtful, engaging, and fun series that treated its child protagonists with respect and dignity and proved that you don't need dead parents to make a good superhero story and while Marvel has a newer set of young heroes in the limelight dealing with childhood problems,

I happen to think that the Power Pack would make an excellent tv show or cartoon.