So we lost one of the greats this week, legendary comic book writer and artist Steve Ditko.
Ditko was an interesting character in his own right.  In an industry that thrives on creators being in direct contact with their fans through things like letter pages,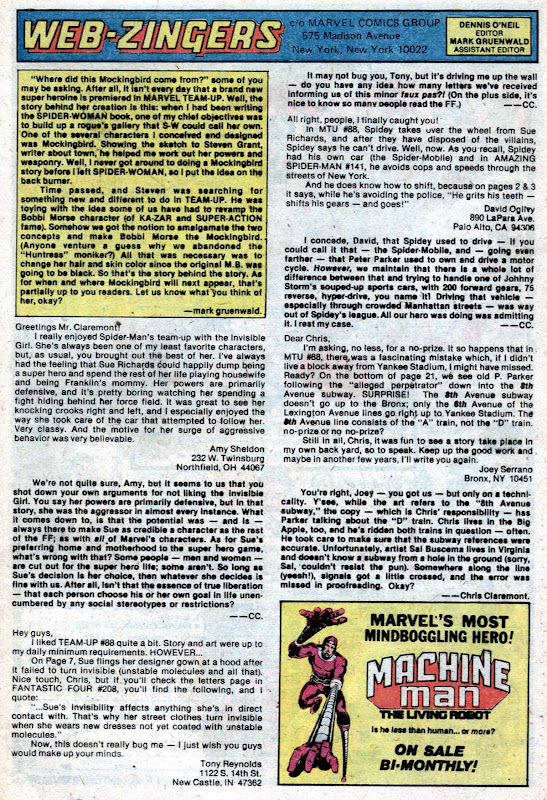 and comic conventions,
Ditko was a recluse who rarely made appearances and almost never gave interviews.
So how did Steve Ditko become such an icon in the comic book community, despite choosing to adopt a public persona that many would have considered career suicide?  Well, let's take a brief look at his career and some of his more famous creations.
Ditko was part of the great revitalization of comic books in the 1960's and 1970's.  This time period was known as the Silver Age of Comics and was known for its focus on science fiction aesthetic and themes,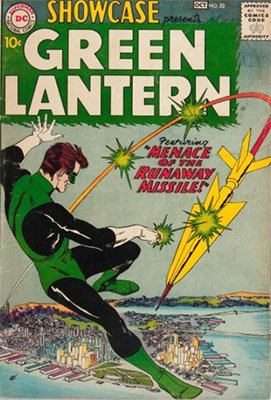 and for a little known writer named Stan Lee and a cigar chomping artist known as Jack Kirby creating the juggernaut known as Marvel Comics.
This was also a time when many of the heroes that we know and love today were either created, such as Stan Lee and Jack Kirby's Fantastic Four,
or received a make over that would define them for the next fifty years such as Carmine Infantino's re interpretation of The Flash.
So where was Ditko in all of this?
Well, he got his start drawing for a small company called Charleton Comics after serving in the Army after World War 2, but moved to Atlas Comics in the mid 1950's after recovering from a bout of tuberculosis.
Ditko would frequently collaborate with Stan Lee in creating short stories for Atlas publications such as Strange Tales,
These stories were a huge success, and in 1962 Lee was given permission to create a story about a teenage superhero with spider themed powers.  Lee's first choice for an artist on the project was…Jack Kirby.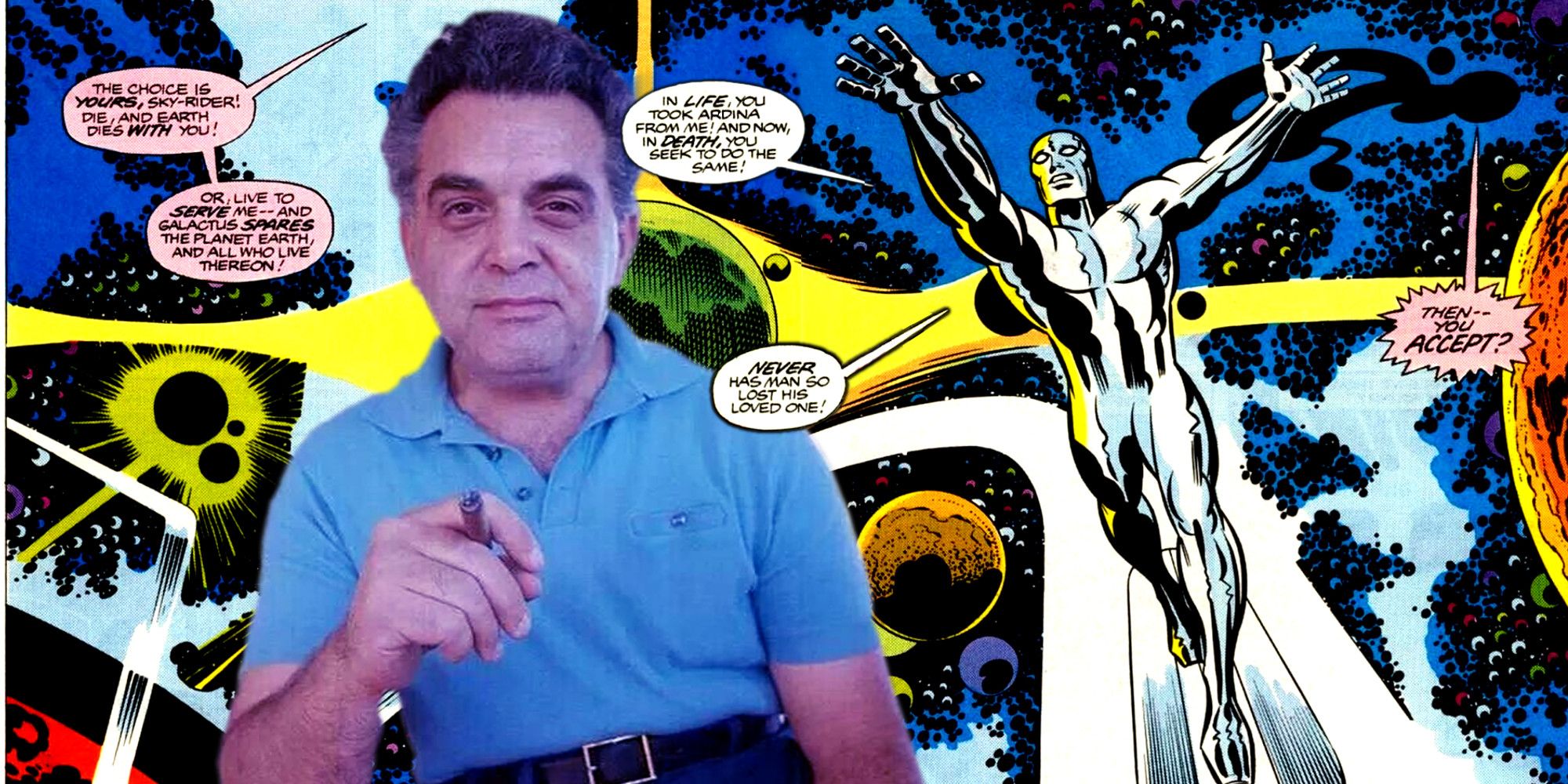 Kirby was an industry veteran and a very good artist, but in interviews Lee recalled that he didn't like the way Kirby drew Spider Man.  It was good but it was just too heroic.
So Lee turned to Ditko and together they would go on to create one of the most iconic and popular superheroes ever: Spider Man.
The hero would debut in Amazing Fantasy #15 on August 10th, 1962.  While the interior artwork was done by Ditko, the cover was drawn by Kirby.
Lee and Ditko's creation was a massive hit and helped usher in a new era of superheroes who weren't gods or paragons of virtue, they were creatures with fantastic powers and very human emotions and problems.  Spider Man may have had amazing powers, but he always suffered because of it.  Everything from the death of his Uncle Ben,
to the death of Gwen Stacy,
was his fault.
But if you ask me, one of the most iconic moments in the early Spider Man comics was a scene where he's trapped under rubble, buried alive by the Green Goblin and he has to get himself out.
Ditko helped make superheroes vulnerable, twisting Spider Man's body into brutal and uncomfortable poses that made the reader feel the effort and pain he was going through.  It's fantastic stuff.
A few years later Lee and Ditko would go on to create Dr. Strange, who debuted in Strange Tales #110 in July of 1963.
Strange allowed Ditko to unleash some of the most surreal and fantastic artwork ever seen as the human Dr. Strange battled creatures of the mind who wielded black magic.
It's worth remembering this was the 1960's, a time when counter culture and New Age religions were starting to make their way into pop culture.  It's also worth remembering that Dr. Strange became really popular with college kids at the time.
Unfortunately, Steve's relationship with Marvel and Stan Lee wouldn't last.  See, Marvel Comics in the 1960's pioneered a style of comic creation known as "The Marvel Method".  Long story short, what would happen is that the writer would send an artist a rough idea of a story, the artist would draw the story as they interpreted it, and then the writer would write out the dialogue afterwards.
It was a great way for a writer like Lee to produce a metric crap ton of work while maintaining his public image, but it wasn't without problems.  Sadly, there is a lot of debate to this day over who created what at Marvel and whether or not Stan Lee deserves the level of credit and respect he is enjoying in popular culture while artists like Kirby and Ditko were relatively sidelined in the public eye.
But that's a debate for another day.  What we do know is that Ditko was frustrated with Marvel and Lee enough to leave them and go work for his old collaborator Charlton Comics.
While Charlton didn't pay as much as Marvel, they did allow their creators more freedom in their work.  Ditko thrived at Charlton, helping to create some of their most iconic heroes such as Captain Atom,
and The Question.
The Question was probably Ditko's most personal work.  He was a big fan of Ayn Rand and objectivism, the idea that morality must be realized through individuals seeking to act in their own self interest.  The Question was Ditko's way to express his personal philosophy to the world, something that hadn't really been done in a medium that was originally more concerned with simple stories for children.
The Question was uncharacteristically brutal for the time period.  There was a scene where he let a pair of criminals get swept away in a sewer than save them.
Ditko also did some work for DC in the 1970's creating heroes like Hawk and Dove and Shade the Changing Man along with a whole host of others.
During the 1980's and 90's Ditko would become even more reclusive, working for small presses and often taking bigger work simply for the paycheck.  He would eventually retire from mainstream comics in 1998, although he did work with former Charlton editor Robin Snyder in publishing bits of solo work.
While Steve Ditko became more and more of a recluse, his work and characters continued to have a lasting effect on comics and popular culture.  While Spiderman is his most famous work,
and Doctor Strange is currently enjoying higher status thanks to the Marvel movies,
I think a lot of his work at Charlton and DC comics deserves special mention.
In 1983, most of the Charlton characters were bought by DC comics when Charlton was suffering financially.  They were approached by Alan Moore, who wanted to write a 12 issue series that was a dark and gritty deconstruction of the superhero genre called Watchmen and he wanted to use Charlton characters to do it.  Two of them were Ditko creations, The Question and Captain Atom.  When DC said no, Moore used the idea of The Question to create his own character: Rorschach.
and the idea of Captain Atom to create Dr. Manhattan.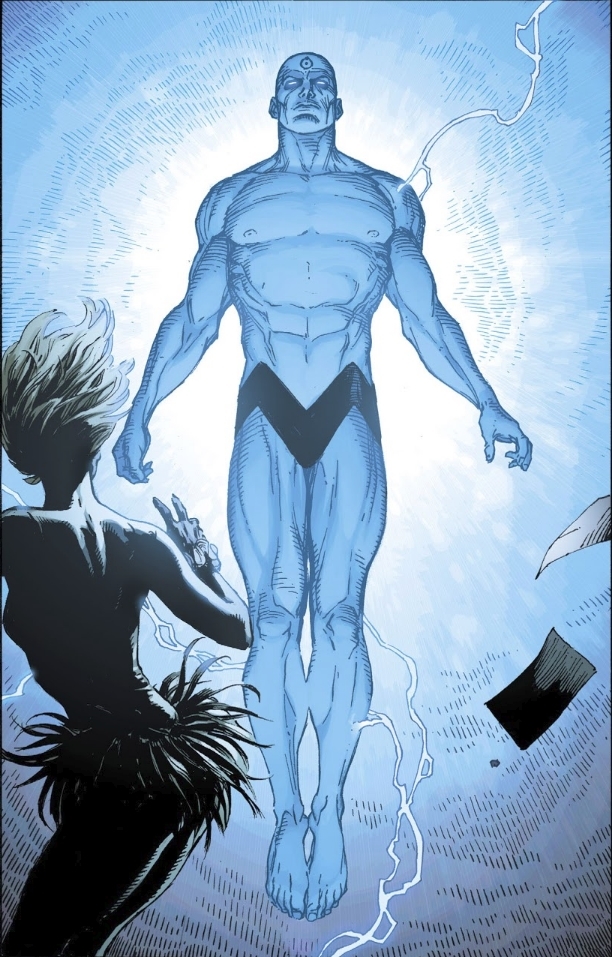 Most of the Charlton characters would go on to have successful careers in the DC universe on their own accords.  I can specifically remember the Justice League cartoon making fantastic use of The Question in its later seasons.
So, how do we process the legacy of Steve Ditko?  He helped elevate the medium of comic books by introducing deeper and more meaningful themes and ideas into his work, he stood by his beliefs and preferred to let his work speak for him, and he helped to create two of the most iconic superheroes in modern history.
All in all, as far as legacies go, his position as one of the greatest comic book creators of all time is well deserved.
Thank you Mr. Ditko, you will be missed.