I was going to write an article about an obscure superhero this week, but then I heard the news that DC is teaming up with Walmart to start selling comic books.
For anyone who doesn't know, Walmart is going to start selling 100 page anthology titles for $5 starring Batman, Superman, the Justice League, and the Teen Titans in July.
Personally I find this pretty exciting, partially because I'm a fan of anything that gets comic books into the hands of more people and expands the public profile of the medium that I love.  While some people may question my enthusiasm for supporting a mega corporation that engages in some of the shadiest business practices ever, I can assure you that Walmart is a step up from the current state of affairs.
For those of you who know what I'm talking about, yes it's going to be one of those articles that confirms what you probably already know and yes, there will be much anger and rage.  For those of you who don't, let's delve into the history and reputation of the biggest distributor of comic books: Diamond Comic Distributors.
A very brief history of comic book distribution.
In the early days of the comic book industry, comic books were distributed like newspapers to newsstands and drug stores.
It was a good place for comics at the beginning, but the system had three big problems.  For starters, comics suffered from the reputation of being cheap and disposable entertainment that wasn't worth a whole lot of attention, so books tended to be shipped and sold in very poor condition by people who had no idea what they were talking about.
Second, if a book didn't sell well, the seller could rip the cover off of the book and return it to the publisher for credit towards the next order, which was very bad news for a publishing industry that survived off of very small profit margins and was perpetually going out of business.  And finally, the stranglehold that newspaper distributors held on getting a comic book out to the people allowed for censoring bodies like the Comics Code Authority to step in and impose their will on content.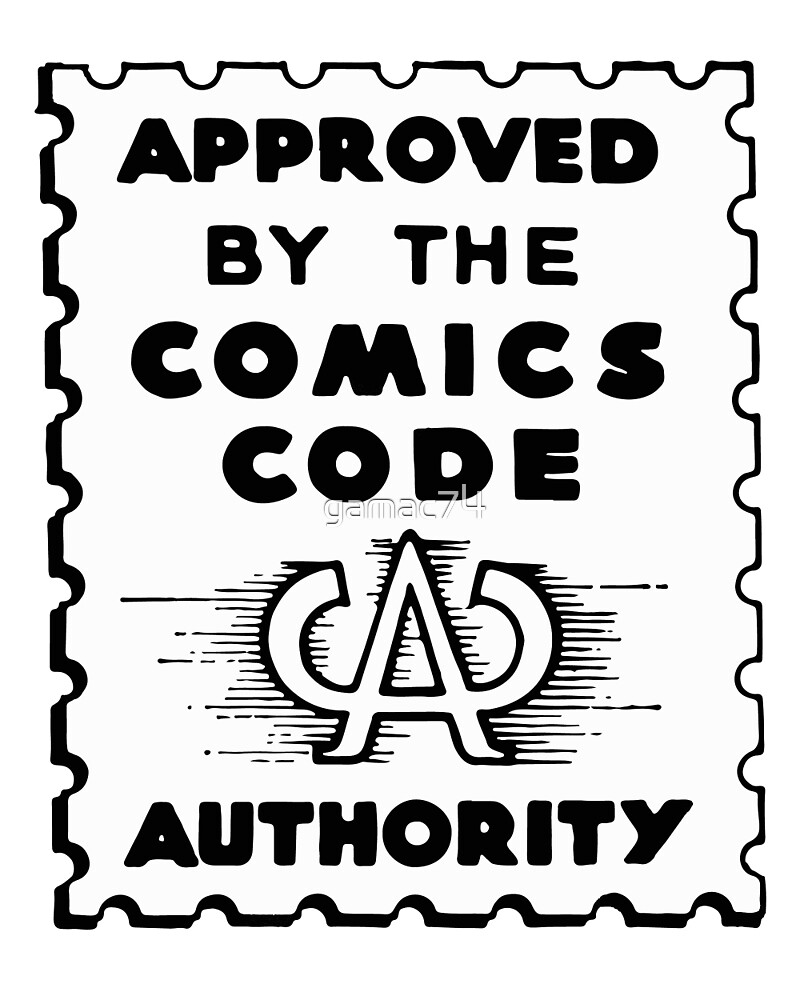 If comics didn't have this sticker on them, then distributors wouldn't move the comic, ensuring that the comic would make nothing.
All of this started to change in the 1960's with the rise of the underground comix scene.
The comix scene was a network of alternative, underground, and controversial creators and artists who disliked the rules imposed on the comic book medium and protested by creating some of the raunchiest and explicit material I've ever seen.
No, I'm not showing this to you, go find out yourself if you want to learn more.
Naturally, no big newspaper distributor would sell this kind of stuff, so the creators created their own small time distribution models in places like San Francisco, where their comics were sold out of head shops and weed dispensaries.
Things would come to a head in 1972 when comic book dealer, convention organizer, and fan Phil Seuling,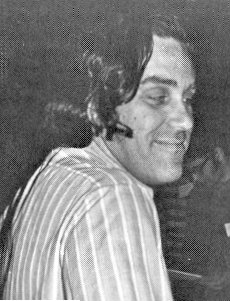 approached publishers with an idea.   He would create a new distribution model where purchases were no longer returnable and where shops and retailers could order the specific number of books that they wanted, something that was unheard of at the time.  This idea, coupled with the fact that Seuling could offer retailers a discount if they bought a certain number of books, would lead to the decline of the newsstand model and the rise of the specialist comic book store.
For a while this new system was a success.  Now, comics could be bought and sold faster, cheaper, and by people who knew what they were talking about and what they were doing.
And it only took two decades for all of it to go wrong.
The rise of Diamond
In 1982 a Baltimore comic book store owner by the name of Steve Geppi,
took over the sales accounts and warehouses of defunct comics distributor New Media and another distributor named Irjax.  He named this new company Diamond, after an imprint that Marvel had created for non refundable comics.
Mr. Geppi's new venture quickly became one of the largest comic distributors in the United States, mostly because they actually knew what they were doing and were one of the most efficient operations in an industry.  Most of their rivals either went bankrupt due to poor business management, or were bought out by Diamond in the late 80's and early 90's.
By the mid 1990's the comic book distribution business was dominated by three players: Diamond,
Capital City,
and Hero's World.
In 1996 Marvel Comics, who was enjoying its position as the largest comic book publisher in the world and riding high off of a massive sales boom in the late 80's and early 90's, decided to buy Hero's World and make them the sole distributor of all of Marvel's titles.
Now don't get me wrong, it's pretty clear that Marvel was being a jerk during this whole ordeal so I'm not passing too much judgement on Diamond for what happened next.  Long story short, Diamond managed to outbid Capital City and become the exclusive distributor for DC Comics,
and Dark Horse Comics,
which made the largest comic distributor in the United States even bigger.
The Marvel/Hero's World deal failed miserably.  Hero's World didn't have the infrastructure and ability to handle nationwide distribution for the world's largest comic book publisher and folded after less than a year of business.  Out of options, Marvel went to Diamond cap in hand,
and Diamond became the sole distributor of the entire American comic book industry.
If all of this sounds sketchy as hell, you're right.  In 1997 the Department of Justice launched an anti trust investigation looking into Diamond.
However, in 2000 the DOJ ceased their investigation, believing that further investigation was unwarranted since Diamond only controlled the distribution of comic books but not the distribution of all books.
Which doesn't seem very fair at all.
The current state of affairs, or why Diamond is bad for business
Despite the fact that the Feds didn't find anything wrong with Diamond's business practices, it's pretty clear that Diamond is a monopoly and certainly acts like it.
That's what Diamond is now.
Since there is no competition to keep Diamond honest and promote fair business practices everyone has suffered and everyone has a reason to dislike Diamond.
Retailers dislike Diamond for their poor customer service, late shipping of orders, and sloppy business practices.
You can read a store owner's own troubles here.
Seriously, I have a friend who owns a comic book store (who shall remain anonymous) who has told me that several colleagues still have to mail checks to Diamond every month in order to pay for orders.
Mailing checks…in an age where everything is paid for online.
But retailers aren't the only ones who suffer, publishers and creators suffer as well.
If you're a small time comic book creator and you want to get your book out to stores and in front of prospective buyers than you better get really good at cold calling, because Diamond won't even consider selling your book unless you can do at least $2,500 worth of business.
Sure, this is great news for bigger publishers who don't have to worry about too much competition and can sell their books at a lower price point by offering bulk discounts, but even Marvel and DC have problems.
There was an infamous incident in 1986 where a comic book called Miracleman showed a graphic scene of a mother giving birth.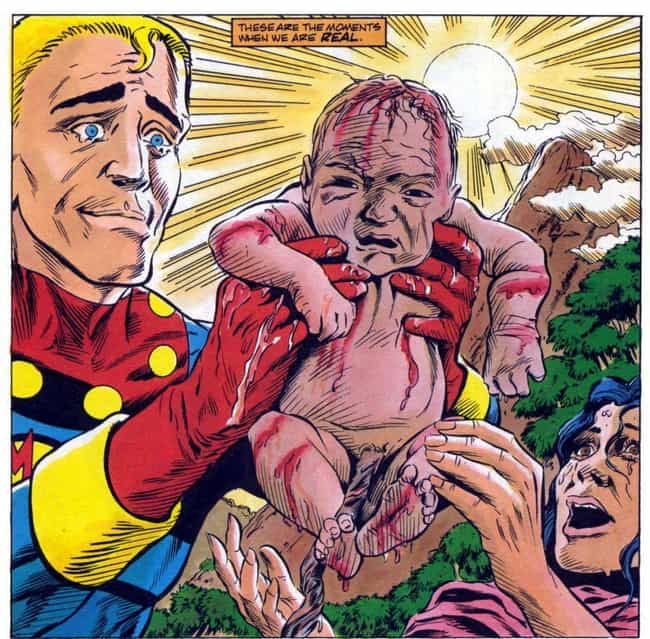 There was some negative backlash against the scene, and Diamond responded by encouraging retailers to drop the title all together.
If this sounds like the echos of the Comics Code Authority, you're absolutely right.
Quite a few creators have taken notice and aren't very happy with the current state of affairs.  Don't believe me?  Here's a page from a Spongebob comic book that was given out during Free Comic Book Day.
So, that's the way things are now.  Will this deal between Walmart and DC change things for the better, or is it simply an interesting footnote in comic book history?  Will this usher in a new era of comic book popularity, or are we simply trading one monstrous corporation for another?
Only time will tell, but I for one am going to be watching the future of comic books very closely.