First and foremost, my apologies for not posting anything last week.  I just started a second job and I've been busy adjusting to that.
Second, happy Father's Day!
A lot of cultures and countries have a day or two where parents are honored more than usual, and yesterday was the day Americans do it, mostly by buying manly things like ties and tools.
Now, I've made it very clear that I've found it difficult to write a blog entry about some obscure superhero after a holiday that celebrates parenthood.  There are two reasons for this.  First, one of the core values of parent hood is keeping your children safe and the inherent violence that superhero stories require,
would probably make any self respecting parent cry.
This segues right into the second problem with parenthood in comics.  It's a well known fact that comic book parents have a nasty habit of dying or being absent from the equation.
You can't have parents worrying about their offspring if they're completely removed from the equation.
So, instead of talking about an obscure comic book superhero from the 1980's, I thought it would be nice to honor Father's Day by sharing one of my favorite horror comics with you guys that talks about parenthood: Scott Snyder's Wytches.
Side note: This comic came out in 2014, so it's fairly recent but not recent enough for nobody to have read it, and it's written and drawn by two well known comic book creators and has garnered enough of a reputation to be optioned as a movie.  I'm going to assume a lot of the people who read this blog have either read it or heard about it, but in the mean time,
SPOILERS AHEAD!
About the comic
Wytches is a six issue limited series that was published by Image Comics in October of 2014.
The comic was drawn by British artist Jock,
and written by American artist Scott Snyder.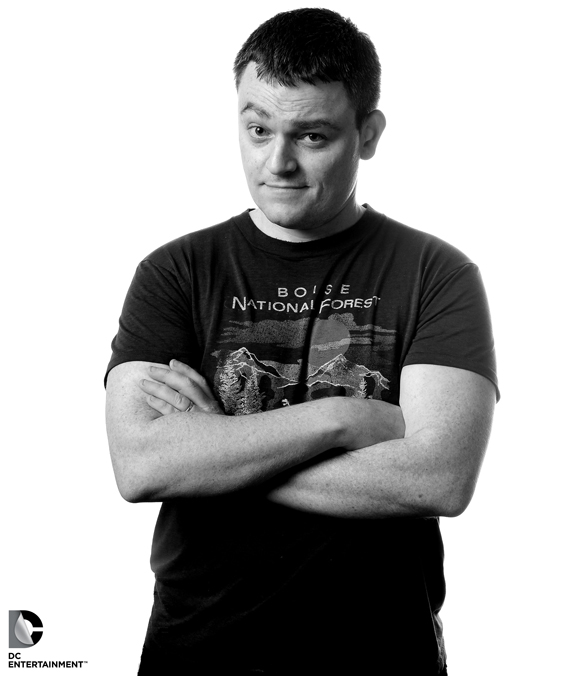 Both these guys are fantastic creatives with resumes a mile long, but if I had to draw attention to one part of their careers it would be their contributions to DC's Batman.  Jock for his artwork,
and Scott for what he's added to the mythos, such as the Court of Owls.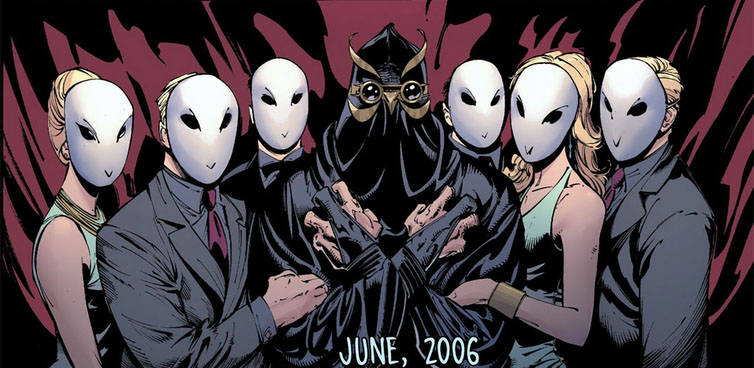 What both Jock and Snyder are very good at is creepy, horror imagery and that all comes to a terrifying and amazing forefront with Wytches.
The story follows a father named Charlie, his wife Laura, and their daughter Sailor as they move to the small town of Litchfield New Hampshire.
The reason why they moved was due to Sailor being mercilessly bullied by another girl,
right up until the girl had an unfortunate "accident", which led to people believing that Sailor had killed the bully.
Unfortunately for the family, the town and surrounding forest are home to some thing ancient, dark, and horrible: wytches.
These aren't creatures of magic, or even human.  These are hunched, twisted, menacing apex predators who live underneath trees and cook humans alive before eating them.  They have some sort of ancient science that can grant boons to anyone who wishes to gain their favor, but they demand a sacrifice in exchange.
This is done by spraying people with a green liquid that marks them as "pledges" and throwing them into a hollowed out tree where the pledge gets dragged down to their lair and eaten.
Really horrific stuff.
The story is about the family dealing with the wytches and trying not to get eaten.  To say anymore would spoil some of the fun parts of the plot, so all I'm going to say is that you should read it.
Themes and meaning
So why am I talking about a horror comic on the day after Father's Day?
Well, the importance of family and the things that parents will do to protect their children is a major theme of the story.
Sure, there's the obvious issue of Charlie trying to save his daughter from the very real monsters that want to eat her.
But it goes deeper than that.
Charlie spends most of the time he has with his daughter trying to help her deal with her anxiety and what I can only assume is a pretty bad case of PTSD.
There's actually a really gut wrenching scene near the end of the book that's a flash back to Charlie snapping at his daughter for what he perceives as weakness.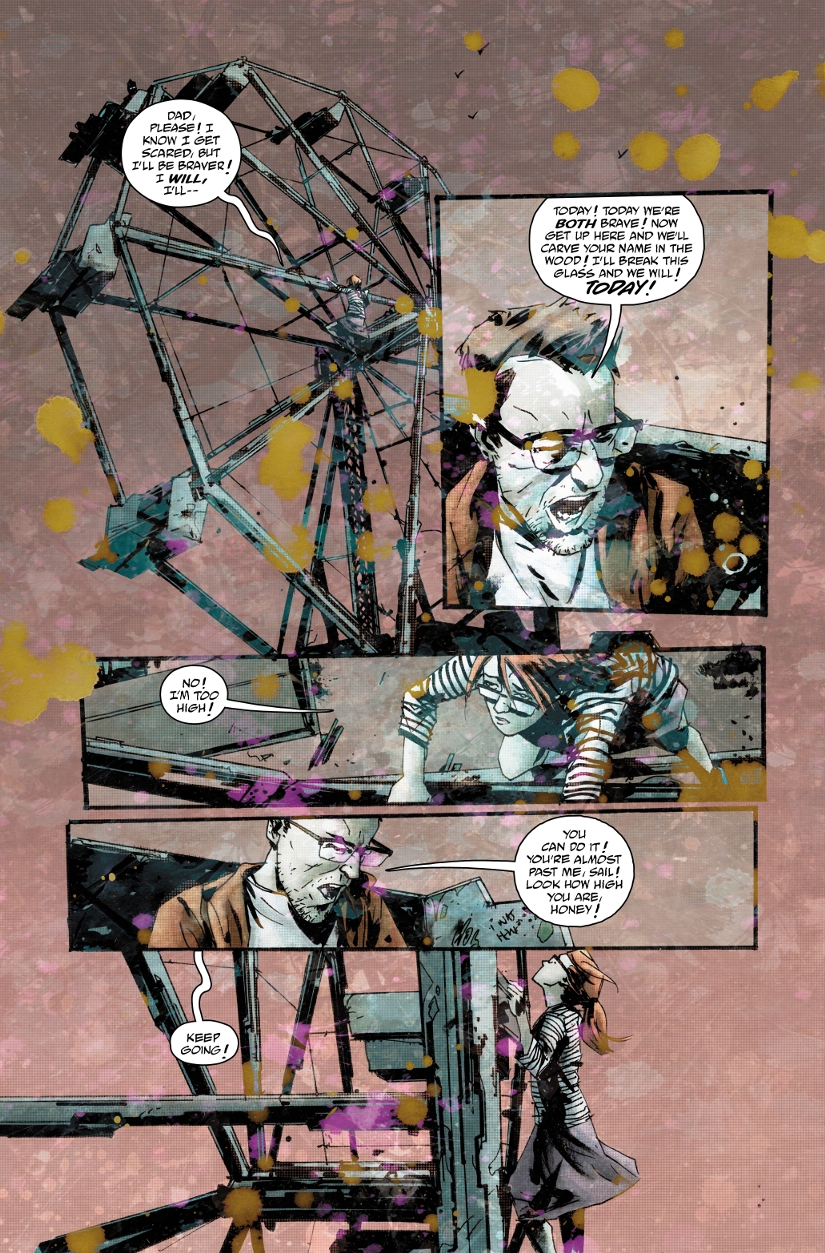 This is contrasted with his wife, who wants to forget everything and start over.
She has her reasons, but to talk about them is something that I don't want to spoil.
Wytches is an expertly written, incredibly well drawn, and horrifying modern parable on the dangers and fears of modern parenting and I would actually go as far as to say that it would probably make a very good Father's Day gift.
Assuming your dad likes this sort of stuff.