Just getting this out of the way now.  This is a SPOILER FREE article about Wonder Woman.  While it discusses aspects of the movie and its cast it contains nothing that might ruin the movie for you.  Enjoy!
I went to go see the Wonder Woman movie this weekend, and judging from the box office a lot the people reading this article probably went to go see it too.
My opinion of the film?  I loved it!
The actors were great, the action was phenomenal, and in a rather refreshing change of pace it was set in World War 1 instead of World War 2.  This deserves special mention because I feel that it did a very good job of showcasing the ugly reality of that conflict,
despite the movie's PG-13 rating.
But is it a good Wonder Woman film?  Does it live up to the ideals of the original hero and deliver a positive and upstanding message to comic book fans?
Well, if we're going to do that we have to talk about her history and what inspired her.  So with that being said….
Origin and Career
Wonder Woman's real name is Diana, Princess of Themyscira and ruler of the Amazons.
The comic book Amazons are an immortal race of warrior women, but they have an actual basis in real world history.
Believe or not, the Amazons are mentioned in actual historical documents.  The Greek historian Herodotus claims they were a tribe of warrior women who lived near the Thermodon River in modern day Turkey,
and the Amazons made appearances in Greek mythology.  The two greatest examples were the Amazon queen Penthesilea, who fought and died in Homer's Iliad,
and her more famous sister Hippolyta, the lady who gave up her girdle to Hercules and is Wonder Woman's mother.   
According to the legends the Amazons were fierce warriors, something that translated well into comics.  Also, they were known for cutting off their left breast in order to draw their bowstrings better, which is not something that translated to the comics at all.
Historically, they may have been related to a group of people known as the Scythians, who were a group of nomads who lived near and around the Black Sea and weren't above letting their women fight along side the men.
Back to the comics themselves, Wonder Woman made her first appearance in All Star Comics #8 in October of 1941.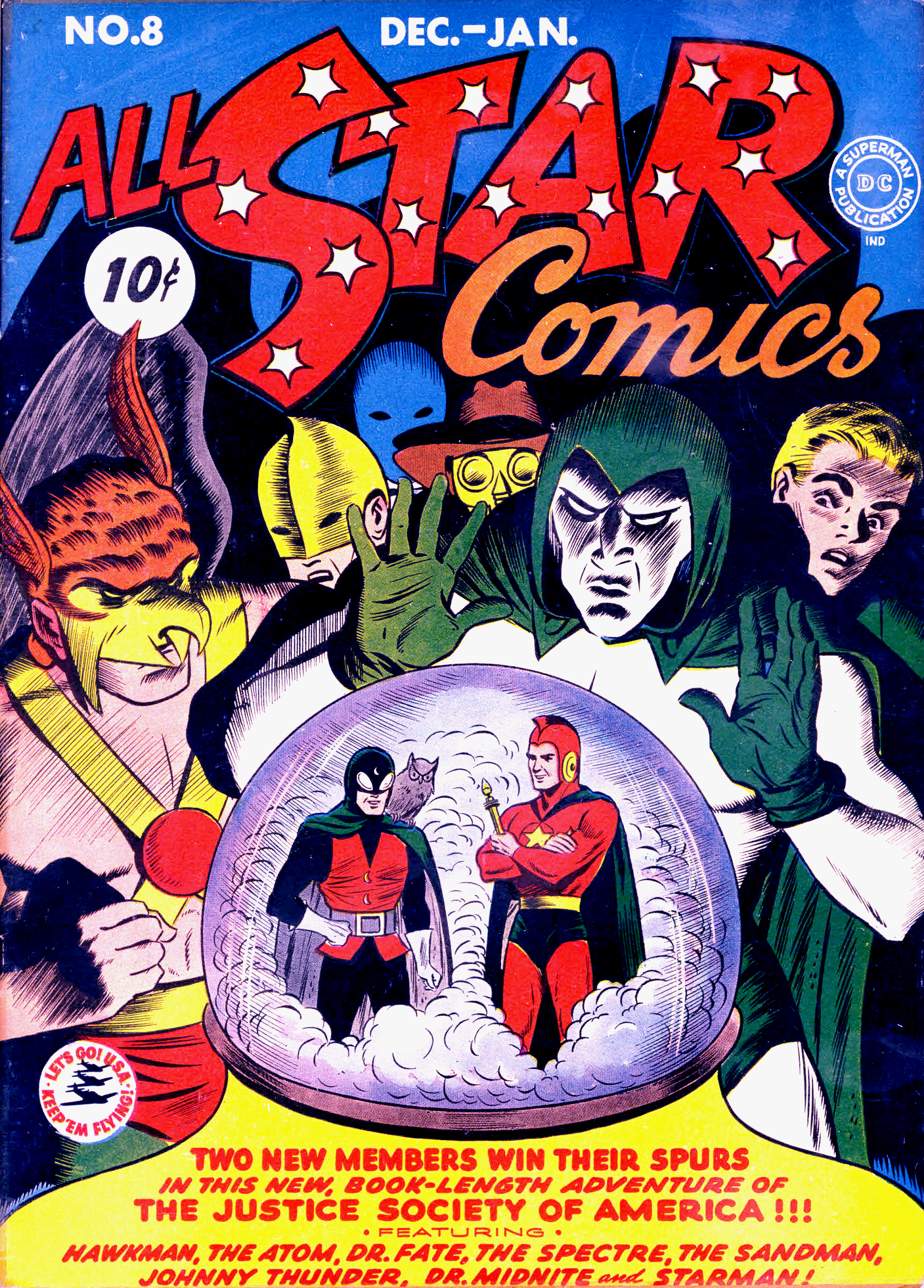 While she wasn't the first female superhero published during the Golden Age of Comics she was clearly the most successful.
The funny thing is that, if you take a close look at the original Wonder Woman's power set, a lot of it doesn't make a whole lot of sense.
For starters, her costume isn't exactly what you would call practical, or even remotely reminiscent of what the ancient Greeks or Scythians wore.
And then there's her invincible gauntlets which she uses to deflect bullets,
and a lasso that compels people to tell the truth.
It all seems strange (some might even say…wondrous) but a lot of it makes sense when you take a look at Wonder Woman's creator: William Moulton Marston.
Marston was a psychologist and was especially active during the 1920's and 1930's.  Aside from Wonder Woman he developed a way to measure people's heart rate and blood pressure, an important aspect of modern polygraph tests.
See those black bands across the man's chest?  Isn't it weird how man of the people who get lassoed by Wonder Woman have the lasso on the exact same spot?
So that's the Lasso of Truth explained, but what about the bracelets?  Well, take a look at this photo.
You see the lady on the far left taking notes?  You see the bracelet she's wearing on her wrist?  That's Olive Byrne, one of the main inspirations for Wonder Woman.  She and Marston were engaged in a…deeply personal relationship.  Oh and by the way, this is his wife Elizabeth.
That's Olive in the background, bracelet and all.
By all accounts the three were happy together, and that's how Wonder Woman got her indestructible bracelets.
Aside from living in a poly-amorous relationship the Marstons were huge fans of bondage and submission, which I will not show here because there may be kids reading.
You don't need to take my word for it, it's all over the early issues of the Wonder Woman comic.
And we thought Fifty Shades of Grey was controversial.
Speaking of controversy, you know how a portion of the internet became inexplicably upset when a movie theater chain announced an all female showing of the Wonder Woman movie?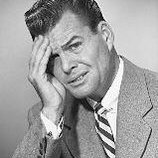 Well, if he was still alive today Marston would have approved of the theater's decision.  In fact, he probably would have encouraged more theaters to do just that.
Marston was a feminist.  In fact, he wasn't just a feminist, he believed that women were inherently superior to men in every single way.
It's subtle, but if you look closely you can see it in his work.
Normally this is the part where I talk about her adventures but first, we've already talked about many of her adventures before and second, there are only so many ways "fights and beats Nazis to a pulp" can sound interesting.
So there you have it, a pretty convincing explanation for Wonder Woman's appearance, equipment, and world outlook.  It's a bit crazy and kind of awesome.
So what happened?
Despite the incredibly progressive and forward thinking ideals that Wonder Woman set for the comic book industry in the early 40's the industry wasn't exactly the most accommodating to William Marston's super heroine.
Want proof?  When she joined the Justice Society of America, the first superhero team up of its kind, Wonder Woman was the secretary.
In fact, secretary and nurse seemed to be the only jobs she was capable of holding in man's world.
This lady can bench press a goddamn tank and they have her typing.
Maybe it's Marston's sly critique of the way women were treated?  I don't know, but it makes sense to me.
William Marston died in 1947 and while Wonder Woman remained one of DC Comics' biggest heroes, things did not get much better for her.
The Silver Age of Comics in the 1960's had her fighting with her boyfriend Steve Trevor a lot, and these arguments often ended in tears.
Yep…really empowering.
I won't go into everything that happened to Wonder Woman over the years but I get the feeling that a lot of the writers and creators at DC didn't know what to do with her.  In the 60's and 70's she ditched the star spangled corset and skirt,
and at one point she lost her powers and was trained by a Chinese martial artist named I Ching.
You'll notice that she cries…a lot.
However, through all this she remained a female icon in the industry and was the star of a pretty popular tv show in the 1970's starring Lynda Carter.
Thankfully it wasn't all bad.  Wonder Woman got a revamp in the late 80's, along with the rest of the DC universe.
Ever since then DC has realized just how important, and marketable, Wonder Woman is for them.  If you ask me they've done a pretty good job at accommodating the quintessential super heroine and her weird mythology into the regular DC universe and she remains an important part of DC's so called "Trinity".
Personally my favorite adaptation of her is in the excellent Justice League cartoon series where she was voiced by Susan Eisenberg.
So what about today?  Did the Wonder Woman movie live up to the legacy and message of the original Wonder Woman and is it a worthy addition to her long and storied career?
I think so, and I highly recommend that you answer that question for yourself by going to go see the movie if you haven't already.