So I saw Valerian and the City of a Thousand Planets this week.
Now, the reviews have been not that great and it looks like this movie is going to be a massive flop at the box office, but I thought it looked fantastic, it had some really cool ideas and set pieces, and I wouldn't really mind seeing more of it.  In short, I thought it was basically a retread of director Luc Besson's other science fiction movie that didn't get the attention it deserved,
Like most science fiction movies that are made today, the Valerian movie is based off of a comic book series.  The books in question are the Valerian et Laureline series, which was written by French writer Pierre Christin and drawn by Jean-Claude Mezieres.
The series started as a comic strip in the French magazine Pilote  in 1967 and published its final series in 2010.  It was published by French comic book publisher Dargaud.
The series is an epic space opera starring the titular character Valerian and his colleague and co agent Lauraline as special agents working for the Terran Empire across time and space.
To go into any sort of detail about the adventures of these two would take hours, long story short it's good enough that you should go read it, like right now.  But if you're still here and need more convincing the real treat of the comic is its art.  Now, I've never fancied myself as an art lover and I tend to focus on story over art in my comics but…
Yeah, I can see why the director wanted to make this movie.
So the comic is a long running, absolutely gorgeous, and thought provoking epic that was good enough to inspire at least one famous movie director to adapt it but how did it get here?  How did it remain so popular and long lasting?  and why was it so unknown to most comic book reading Americans?
To answer that question I did some research and decided that today we're going to run through a very, VERY brief description of
The history of Franco Belgian comics.
 What a lot of people may not understand is that the idea of using words and pictures to communicate ideas has been around for a pretty long time.  In an age where most people couldn't read, it was easier to convey ideas or stories through pictures.  As a result, the first comics were strips or single page stories that were owned and published by newspapers.
In the early 20th century comic strips started to separate themselves from the newspapers to create their own comic series.  Two of the most famous were, Pieds Nickeles 
and the very first female protagonist in comics: Becassine.
What's really interesting is that during the 1920's and 1930's even the Catholic Church was getting involved in telling stories with pictures with publications like the Belgian Zonneland creating morally upright and decent stories for the children to read.
Side note: it's worth mentioning that a lot of people lump France and Belgium together when talking about comics since French is spoken by a healthy chunk of the Belgian population and French and Belgian comics often share the same readers.
France and Belgium had a very strong tradition of graphic storytelling through the 1920's and 1930's the art form took off in popularity, and publishers such as Dargaud rose up to meet the demand.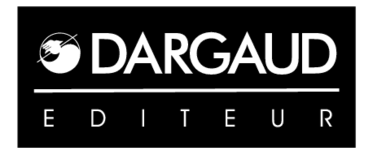 This time also saw Belgian artist Herge would create a comic series that remains one of my personal favorites in 1929 with the publication of Tintin in the Land of the Soviets.
This particular title is a bit simplistic and has some really uncomfortable caricatures in it, but it was popular and provided a good jumping off point to one of Europe's most beloved characters.
The art form was so popular that the French gave a name to it: bande dessinée.  A rough translation would be "drawn strips".
Now, while the French and Belgian comic book industry did manage to produce some original work it was being rapidly overshadowed by a flood of American comics that could be bought and printed at a lower price.  After all, why spend all the time and money making your own stuff when you can just pay someone else to do the work for you.  However, in the late 1930's and early 1940's Europe had a bit of a problem.
There was a war on and the Germans clamped down on American imports, including comics and animated films.  This cut off helped Europe develop its own stories and characters free from American influence and after Paris was liberated and the war was over, it was local artists and comic book creators who filled the gap.
What's really interesting is that even when the war was over, American comics never really came back in France.  This was epitomized by a law passed in 1949 that slowed the import of American literature, a law that was pushed by the French Communist Party who sought to limit American influence in Europe.
Free from the cultural behemoth of post war America, artists like Herge would go on to give Tintin his own comic magazine, and it remains incredibly popular to this day.
Tintin's success, coupled with the demand for more comics, resulted in a boom of magazines being published in post war France.  Eventually the market stabilized and Herge's Tintin magazine and the French magazine Spirou became the dominant magazines throughout the 1950's.
It's worth mentioning that France never had the backlash against comics that America went through in the 1950's, so while American readers were doing this,
French comics spent the fifties expanding, diversifying into different stories, and never lost their appeal as an art form.
Some of the highlights included the future 1980's cartoon fodder The Smurfs, created by comic book artist Peyo and published in 1958 by Spirou,
and another personal favorite of mine Asterix and Obelix, published by the Belgian magazine Pilote in 1959.
The 1960's and 70's saw a more mature type of storytelling, with the debut of Valerian and Laureline in 1967,
and tripy and far reaching sci fi art from artists like Jean Giraud (better known as Moebius) and Bilal making their way into a comic magazine called Metal Hurlant.  
That comic would eventually go out of business, but not before it was brought to America where it became the comic Heavy Metal, which is still around.
The French and Belgian comic traditions have continued to this day.  They're remarkably different from their American counterparts because while many Americans do tend to think of comics as reading material "for the kids" (no offense to the readers of this blog but come on, everyone knows at least one person who turns their noses up at comics) the French view it as a form of literature that is just as important as the novel or poem.
A modern example?  One of my favorite modern graphic novels created by the French-Iranian writer and artist Marjane Satrapi's Persepolis.
Franco Belgian comics are also reknown for their artwork, with many of the older French artists divided into three distinct schools of comic art, including the realistic, which was popularized by artists such as Moebius,
the "Linge claire" style, which favored more angular and simplistic character designs set against realistic backgrounds and was popularized by Herge and the Tintin books,
the "comic dynamic style" which featured a more cartoonish emphasis on characters, movement, and action which was popularized by the Asterix books.
So there you have it, a simplistic, generalized, and far too brief look at the comic book culture that inspired the movie Valerian and the City of a Thousand Planets.  If this piqued your interest at all I highly recommend checking some of the titles out that I posted above and if you haven't seen the movie yet…please go see it now.