So I saw Avengers: Infinity War over the weekend.
The only thing I will say about it is that it's one heck of a turning point for the Marvel Cinematic Universe and an epic way to cap off this giant experiment that Marvel and Disney have been running for the past ten years.
Other than that, I'm not saying anything else about the movie.  The internet is filled with enough spoilers as it is.
No, today I want to do something different and talk about the behind the scenes history of big bad guy of the film, the villain who has been teased for the past five years: Thanos.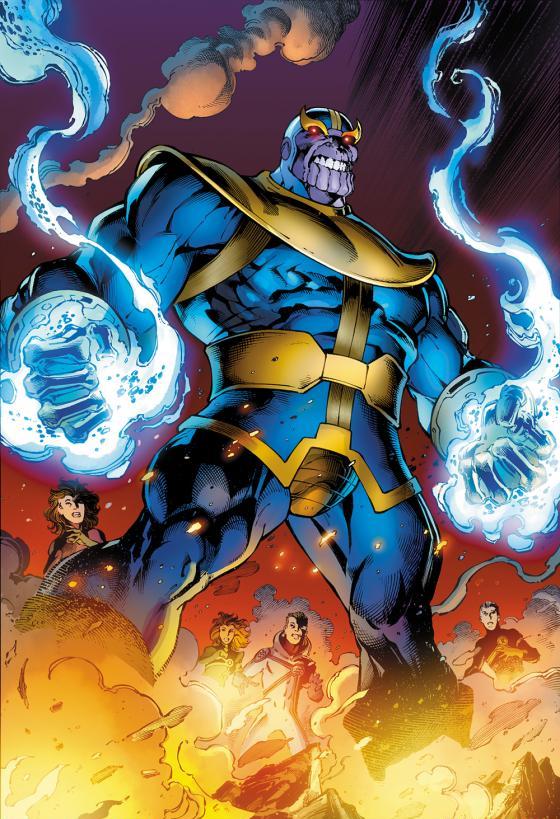 The character is pretty simple.  He's in love with the Marvel Universe's personification of death and he attempts to prove his love by killing off half of the universe using the Infinity Gauntlet.
He's one of Marvel's most powerful bad guys and a big part of the strange and weird cosmic stories that Marvel produced in the 70's and 80's.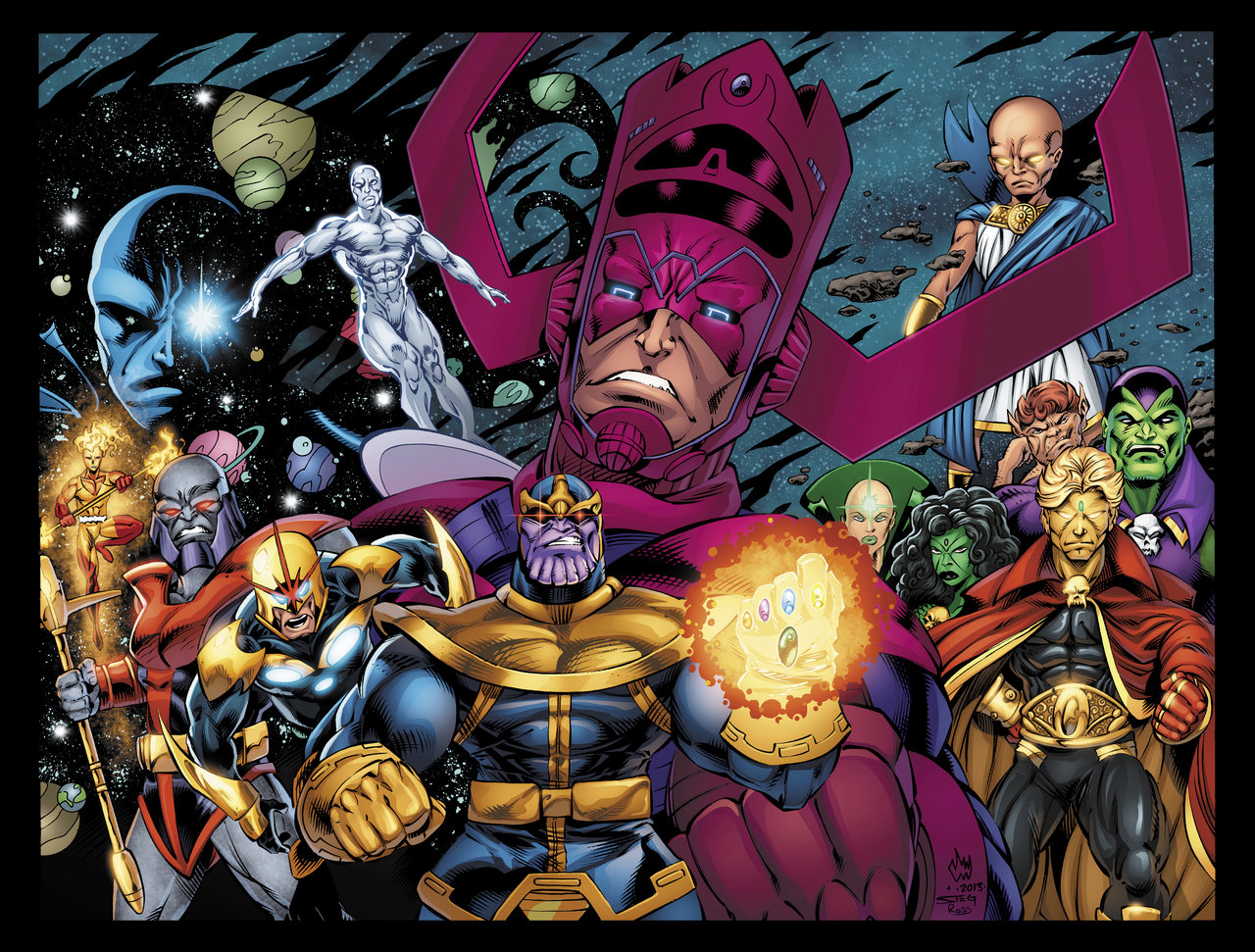 Sadly, Marvel's cosmic stories were never a big seller for the company when you compare them to their mega hits like Spider Man and the X-Men.  Stories about characters like Ronan the Accuser and Adam Strange weren't very popular, even though they've been getting more attention nowadays with the smash success of the Guardians of the Galaxy movies.
This is really sad since these are some of the weirdest, most bizarre, and high concept storytelling the company has ever produced, and most of this insanity was created by the other legend working at Marvel, and a long time favorite of this blog series: Jack Kirby.
You know him, you love him, he helped create nearly every single superhero on the big screen right now, and he loved him some crazy far out aliens and space stuff.
You can see a lot of his
design aesthetic on display in Thor: Ragnarok.
While Marvel had Kirby to thank for some of the most fascinating and bizarre aspects of their superhero universe, he didn't create Thanos.
Thanos was created by writer Mike Friedrich,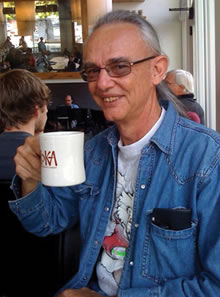 and writer/artist Jim Starlin.
Both of these artists have had long and storied careers at both Marvel and DC and came into their own in the 70's and 80's, reinventing what comics could do and giving us some of the greatest characters and stories today.
Starlin in particular is the prince of the Marvel cosmic universe, and his resume is only dwarfed by Stan Lee and Jack Kirby themselves.
He helped create Thanos,
Drax the Destroyer,
Gamora,
and he reinvented other heroes which will probably be making appearances in future Marvel movies like Adam Warlock,
and Captain Marvel (who has a long and interesting story that I'm not going to talk about here, but long story short he was created in the 70's and was reinvented as a lady in the present day).
Yes people like Kirby, Friedrich, and Starlin were some of the most prominent and successful names in comics in the 70's and 80's, and were responsible for many of our childhood favorites.
And they all hated Marvel with a burning passion.
Long story short, the mega publisher decided to continue the long and sordid history of comic book publishers screwing authors and artists over.  Kirby followed in the footsteps of hundreds of his Golden Age co workers and was famously screwed out of most of the credit and royalties of his work, watching as his co creator Stan Lee would go on to become the biggest name in comics.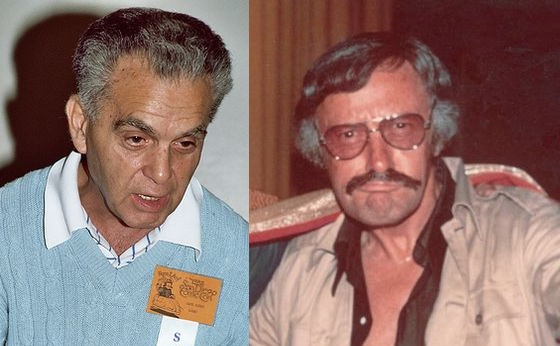 Starlin in particular hates Marvel with the burning passion of a neutron star.
So they decided to quit Marvel and move on to greener pastures.  Kirby would move to DC Comics and create the characters of New Genesis and Apokalips, the latter being home to one of DC's most powerful villains: Darkseid.
Starlin and Friedrich decided to create their own comic, an anthology series known as Star Reach.
Star Reach is an interesting bit of comic book history.  It may seem like the comic book scene is dominated by Marvel and DC, and for the most part that's true, but there has been a long running independent comic book scene that really took off in the 1970's with the work of underground super stars like Harvey Pekar,
Art Spiegelman,
and Robert Crumb.
The independent "comix" scene has its own separate and unique history and you could write books about it,  but for the sake of time and simplicity all you need to know is that it was characterized by its own unique art styles, adult themes, and subject matter that was absolutely NOT for children.
Star Reach was a comic anthology that collected short science fiction and fantasy stories and shared and helped bridge the gap between mainstream comics and the independent comix of the time.
The first issue was published in 1974 and fans described the book as a "ground level publication", sharing the distinction and aesthetic with a similar European publication we know today as Heavy Metal.
Perhaps it was the lurid material, or the crossover appeal bridging the gap between mainstream comic books and the underground comix scene, or maybe it was the famous names attached to the book.  Either way, Star Reach was a hit and had a pretty solid five year run.
Also, it helped set off a boom of independent comic books published in the late 70's and early 80's which helped shape the pop culture landscape we know and love today.
You know what?  I think this might be the perfect segue into a new age for this blog.  Sure, the 40's were a fantastic time for comic books and produced some of comics' most endearing characters and crazy stories, but the late 70's and 80's had some pretty insane characters and were a pretty fascinating time for the comic industry as well.
All good things must evolve, and I think now might be the time to change it up a bit.
This'll be fun.